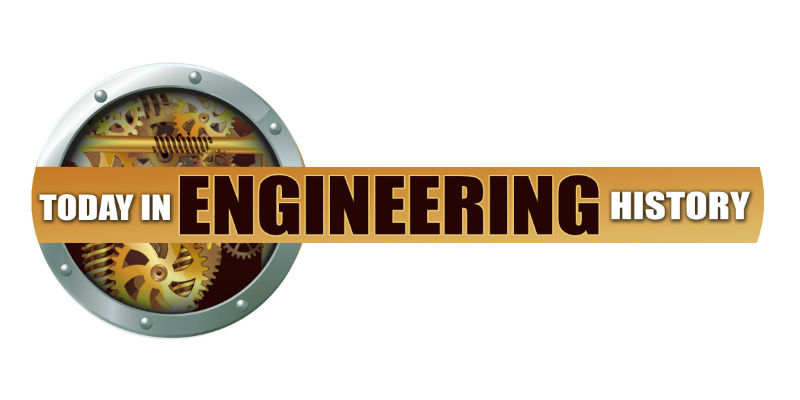 On this day in history, October 15, 1997, the Cassini unmanned spacecraft was launched aboard a Titan IVB/Centaur rocket from Cape Canaveral. The spacecraft was a joint endeavor of NASA, the European Space Agency, and the Italian Space Agency to explore and study the Saturnian system and the properties of gaseous planets in our solar system.
Yesterday: Breaking the Sound Barrier
Development began in the 1980s, and its design included a Saturn orbiter, and a lander for the moon Titan. The lander, named Huygens, landed on Titan in 2005. The two-part spacecraft was named in honor of the astronomers Giovanni Cassini and Christiaan Huygens.
The spacecraft entered orbit around Saturn on July 1, 2004, after flybys of Earth, Venus, and Jupiter. In fact, it contributed to studies of Jupiter for six months in 2000 before reaching Saturn and starting a string of flybys of Saturn's moons. On December 24, 2004, it released the Huygens probe to travel to Saturn's moon Titan to conduct a study of the moon's atmosphere and surface composition.
Although the primary mission for Cassini was completed on July 30, 2008, the mission was extended to June 2010 to study the Saturn system in detail during the planet's equinox in August 2009. On February 3, 2010, NASA again announced another extension of the mission.
Currently, Cassini is in its second extended mission, which runs through 2017. The spacecraft will make the first observations of a full seasonal period for Saturn and its moons. The extension enables another 155 revolutions around the plant, 54 flybys of Titan, and 11 flybys of Enceladus
The total cost of the exploration mission is about $3.26 billion, including $1.4 billion for pre-launch development, $704 million for mission operations, $54 million for tracking, and $433 million for the launch vehicle.
---
Filed Under: Aerospace + defense
---