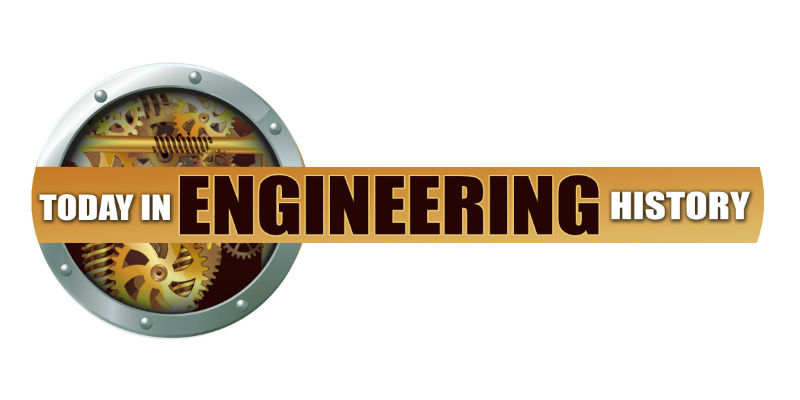 On this day in history, November 6, 1977, the Kelly Barnes Dam, located above the Toccoa Falls Bible College near Toccoa, Georgia, gave way, resulting in the deaths of 39 people.
Yesterday: Improved Road Engine Patented
The dam went through many stages of development, first as a rock crib dam and then with various stages as an earth dam. In 1899, the rock crib dam was completed to back up water which would be used to power a small hydroelectric plant situated near the foot of the Toccoa Falls. The plant, called the Old Toccoa Falls Power Plant produced 200 kW (0.2 MW) for the town of Toccoa.
In about 1937, the Toccoa Falls Bible Institute became interested in developing a more reliable power source and decided to construct an earth dam over the rock crib dam. Then after World War II, the dam was raised again, creating a 40-acre reservoir, known as Barnes Lake. The final height of the dam was approximately 42 feet above the rock foundation.
The modifications provided power for the Toccoa Falls Institute (which later became Toccoa Falls College) until 1957. Afterward, the development of power was stopped, but the lake continued to be used for recreational purposes.
On November 6, 1977 at 1:30 a.m., the Kelly Barnes Dam failed after a period of heavy rain. About seven inches of rain had fallen from November 2-5. A total of 200 feet of the dam had failed, resulting in a peak of 24,000 cubic feet per second maximum discharge to burst downstream.
The flood resulted in 39 fatalities, in addition to damages estimated at $2.8 million by the Federal Disaster Assistance Administration and the U.S. Department of Housing and Urban Development.
According to the U.S. Geological Survey, the Federal Investigative Board could not determine a sole cause of the failure. However, it did conclude a combination of factors caused the failure. The most probable causes were "a local slide on the steep downstream slope probably associated with piping, an attendant localized breach in the crest followed by progressive erosion, saturation of the downstream embankment, and subsequently a total collapse of the structure."
---
Filed Under: Infrastructure
---