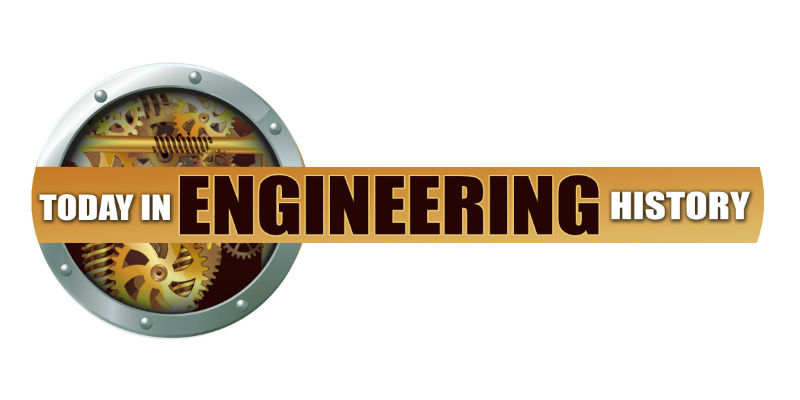 On this day in history, October 27, 1904, the first underground line of the New York City Subway opened, almost 35 years after the opening of the city's first elevated line. At 2:35 p.m., New York City mayor George McClellan took the controls on the inaugural run of the city's new rapid transit system, and by 7 p.m. the subway was opened to the general public. More than 100,000 people paid a nickel each to take a ride under Manhattan on the subway's opening day.
Yesterday: P-51 Mustang Makes Maiden Flight
The Interborough Rapid Transit Company (IRT) operated the 9.1-mile long subway line that consisted of 28 stations from City Hall to 145th Street and Broadway. IRT service enlarged to the Bronx in 1905, to Brooklyn in 1908, and to Queens in 1915.
One of the leading factors toward the development of an underground means of transit was the Great Blizzard of 1888, which dumped 22 inches of snow on New York City, leading to a reported 52 foot snowdrift in Gravesend, Brooklyn. Rail transport in and out of the city was disabled for days, while wind speeds in the city reach 40 mph.
A contract, later known as Contract 1, was executed on February 21, 1900, between the Board of Rapid Transit Railroad Commissioners and the Rapid Transit Construction Company, for the construction of the subway and a 50-year operating lease from the opening of the line. Ground was broken on March 24, 1900 at City Hall, and by October 27, 1904, all stations from City Hall to 145th Street on the West Side Branch were in operation.
The New York Times wrote of the opening, "For the first time in his life Father Knickerbocker went underground yesterday; went underground, he and his children, to the number of 150,000, amid the tooting of whistles and the firing of salutes, for a first ride in a subway which for years had been scoffed at as an impossibility."
---
Filed Under: Infrastructure
---