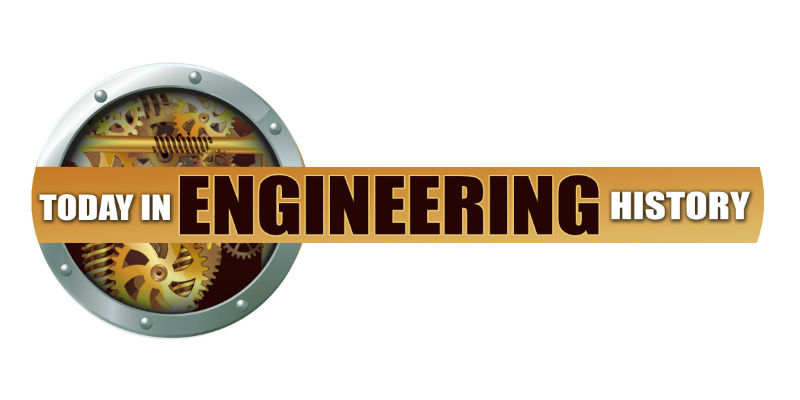 On this day in history, November 3, 1930, the Detroit-Windsor Tunnel between the United States and Canada was officially opened to automotive traffic. At the tunnel's dedication ceremony two days prior, Windsor Mayor Frederick Jackson boasted that it was the world's only international subaqueous tunnel. It cost about $23 million to build.
Yesterday: World's Largest Flying Boat Takes Off on Maiden Flight
Construction on the tunnel began in May 1928 by the firm Parsons, Klapp, Brinckerhoff, and Douglas. The firm used an immersed tube method of construction, in which sections of steel tube were floated into place and sunk into a trench dug in the river bottom.
Workers excavated the gray muck under the river by blasting it with air-driver knives. They then used hydraulic jacks to push a giant shield through the mud. Following the shield, construction workers lined the tunnel with large steel panels. Once the steel was correctly positioned, workers proceeded to sink nine 250-foot-long, 8,000-ton steel and concrete tubes in the river bottom. Divers welded all the pieces together.
The tunnel was constructed with three levels. The bottom section brings in fresh air under pressure, which is promptly forced into the middle level where the traffic lanes are situated. The third level is where the engine exhaust is forced into and vented at each end of the tunnel. In fact, each end of the tunnel has a 100-foot-tall ventilation tower, each of which holds 12 huge fans, six for pumping fresh air into and six for exhaust.
Due to the impressive ventilation system, 1.5 million cubic feet of air is pumped into the tunnel each minute, meaning the air in the tunnel is completely changed every 90 seconds. The same system continues to ventilate the tunnel today.
---
Filed Under: Infrastructure
---