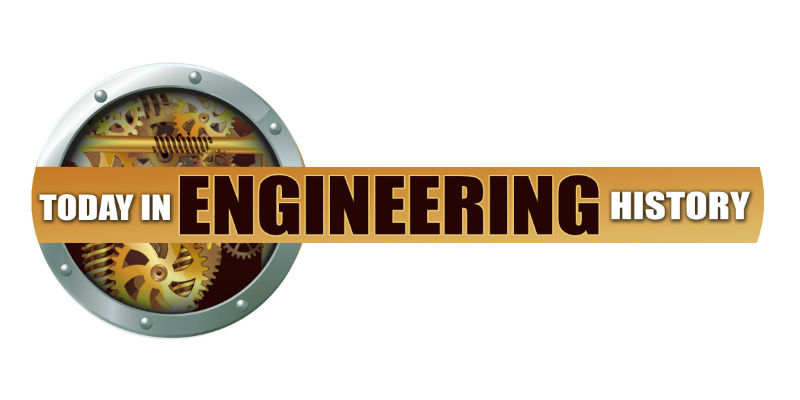 On this day in history, September 24, 1852, French engineer Henri Giffard made the first powered and controlled flight in his dirigible, traveling about 17 miles from the Hippodrome in Paris to Élancourt, France. The hydrogen-filled airship was 143-feet long and had a capacity of 113,000 cubic feet. Below the airship at the rear was a mounted, triangular, vertical rudder.
Read more: Audiphone Hearing Aid Patented
In 1851, Giffard patented the "application of steam in the airship travel." He built a small and light steam engine weighing just 250 pounds. Despite having to add a boiler and coke fuel, bringing it to over 400 pounds, the engine was still light enough for Giffard's hydrogen filled balloon to lift it.
The engine drove an 11-foot, rear-facing, three-bladed propeller, which produced 3-horsepower. The funnel pointed down, and the exhaust steam was mixed with combustion gases in an attempt to prevent sparks. The top speed of Giffard's dirigible was just 6 mph, and because the small engine was not very powerful, it could not overcome prevailing winds on the return flight.
---
Filed Under: Aerospace + defense
---