Designing and manufacturing for aircraft interiors hinges on weight reduction. To reduce weight, cutting down on material and additives is key. 3D printing allows for the creation of continuous units, meaning all necessary features are consolidated into one part thereby reducing material usage, additional hardware and attachment features, and overall weight.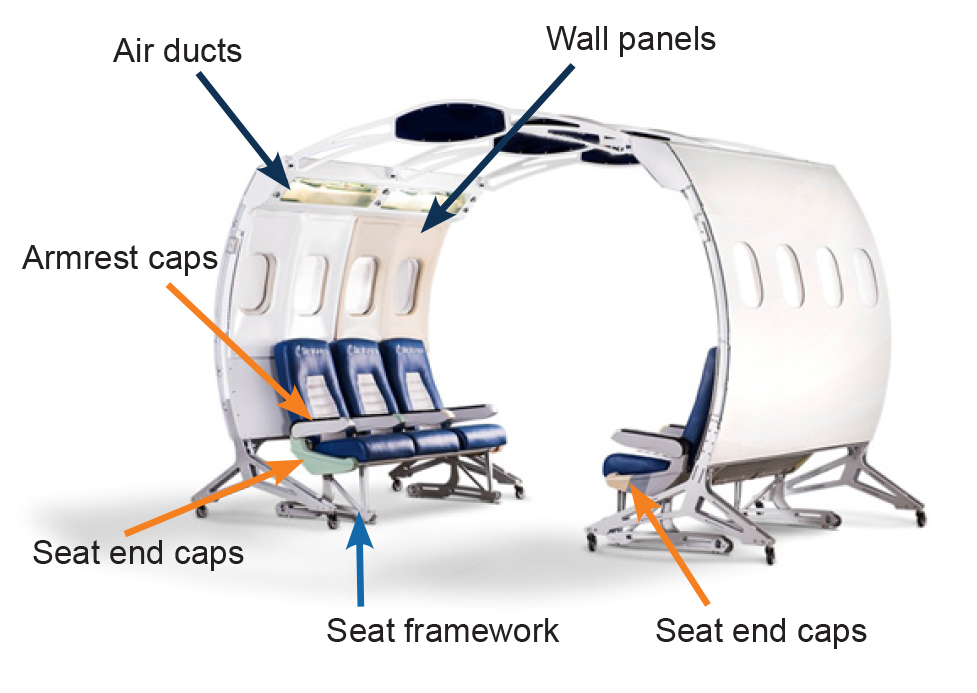 3D printing began factoring into the production of interior aircraft components over a decade ago. Air ducts, wall panels, and seat framework have all benefited from the ability to create complex geometries and organic shapes for reduced weight with 3D printing. As more and more airlines seek to add seats or increase passenger space, 3D printing offers a way to simplify parts and thin down panels, overhead compartments and seat components. Here are the top 3 ways we see 3D printing transforming aircraft interior manufacturing:
Less Material Usage
3D printing is an additive process, meaning it adds material layer by layer to build a final part rather than subtracting from a block of material. In a conventional process, a tool might be machined, then injected with material to pop out a final part. This scenario requires two tools for each side of the part, tool fixtures, machining with its inherent material consumption, discarded tool prototypes which have to be switched out as designs change, and finally fasteners to connect the injection molded part to the aircraft. By contrast, 3D printing goes from design file to printed part ready to plug into your aircraft – with attachment fittings and even movable features incorporated into the final 3D print, reducing overall material consumption and therefore material costs.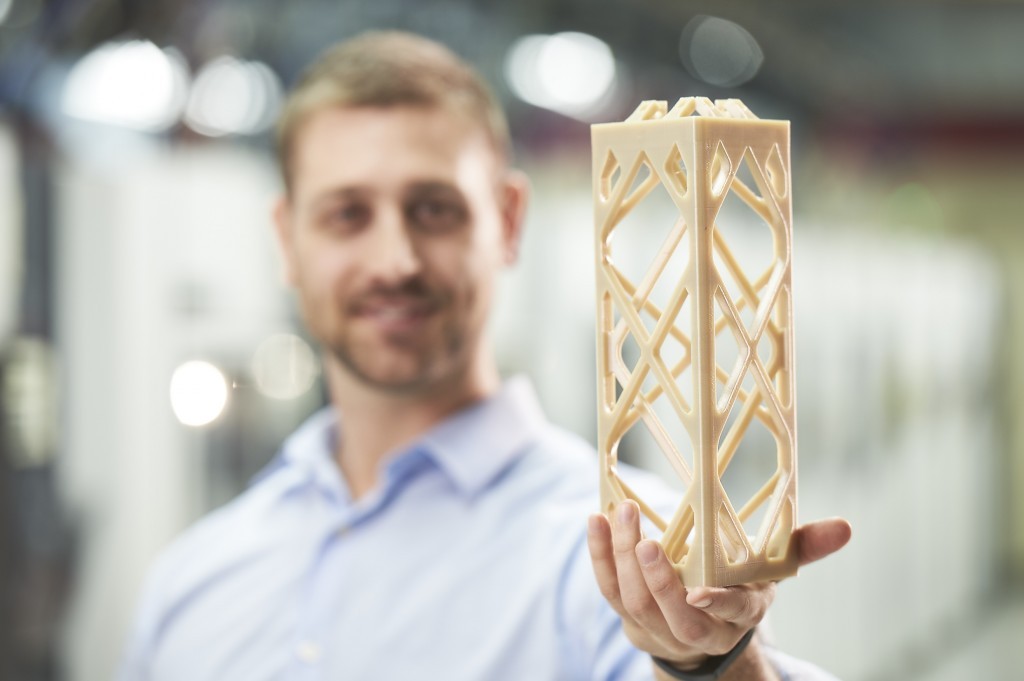 Complex, Consolidated Parts with High Strength
Paneling, seat trays, framework, overhead storage – these are items that rely on 3D printing both directly and indirectly. Fused Deposition Modeling (FDM) with ULTEM 9085 material directly impacts the production of aerospace parts. FDM with ULTEM 9085 has FST compliancy for aircraft interior applications. The resin provides excellent strength-to-weight ratio, which is why Airbus currently uses FDM with ULTEM 9085 to manufacturing 1,000s of parts for its aircraft.
Aircraft production relies indirectly on 3D printing for larger volumes of units. Because 3D printing is faster and better equipped to build complex parts – which in turn makes it more cost-effective – it is often used as a master pattern in urethane casting for large interior components on aircraft. The 3D printed pattern is first used to consolidate multiple components into one fluid build, such as a three-part panel involving frame, wall and attachment, into a single unit. Then the 3D printed pattern creates a soft silicone tool for urethane casting. Urethane casting delivers FAR 25.853 flammability rated parts for volumes exceeding 50-100 parts. Today, urethane casting is used for many of the interior components involving luggage, armrests and seats on aircrafts.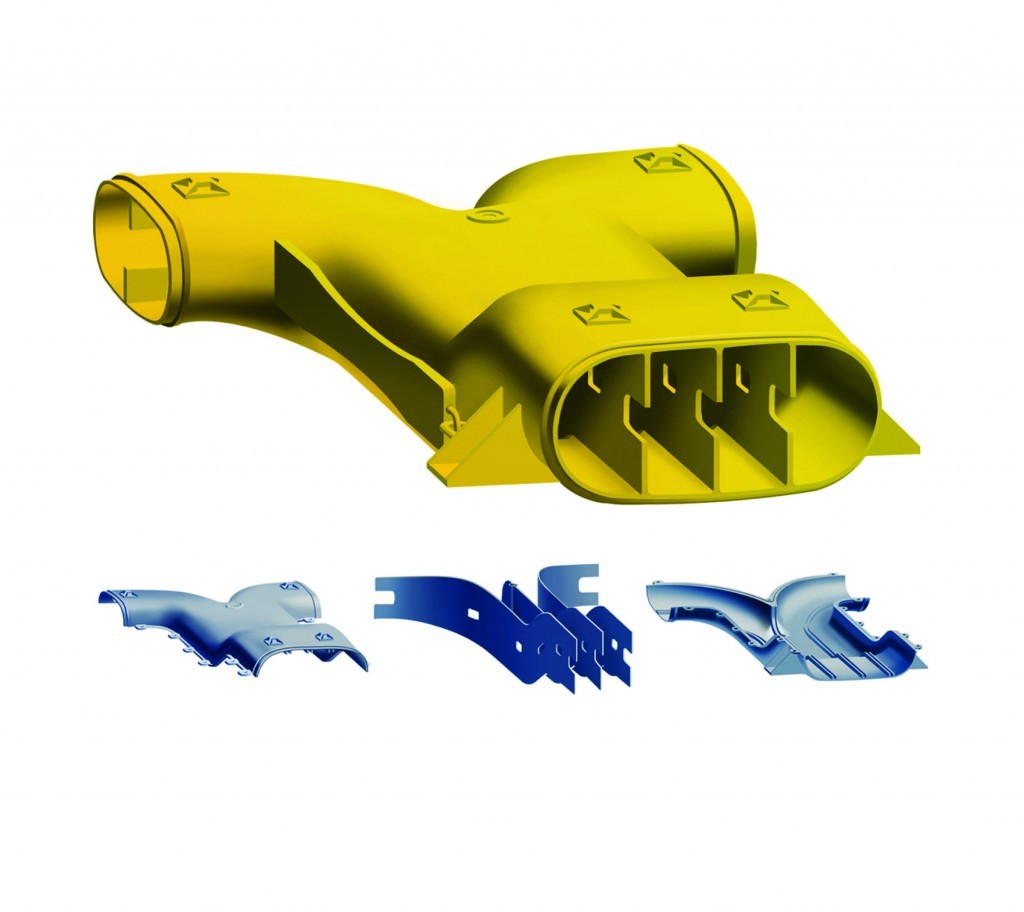 Weight Reduction & Cost Savings
It almost goes without saying: less material and consolidated designs that result in fewer components means overall weight reduction. But weight reduction also occurs from optimized, revolutionary designs only possible through 3D printing. 3D printing is a new way of thinking about aircraft components. That's our challenge to designers: Think outside the box and find a new way of manufacturing that helps your bottom line. We know 3D printing can do all the heavy lifting, metaphorically and literally.
---
Filed Under: Rapid prototyping
---