GF Piping Systems has introduced a corrosion-resistant pneumatic diaphragm valve that provides a new, long lasting solution for not only highly corrosive dosing applications, but also open/close applications.
The Type 604/605 Pneumatically Actuated Dosing Valve is designed and tested to surpass two million life cycles. In typical chemical dosing applications, using low-cost solenoid valves save money, but they corrode and break down, requiring frequent replacement. High-end, corrosion resistant solenoid valves for the same application last longer, but are very expensive. The 604/605 dosing valve solves both of these problems. At a lower price point, it is already corrosion resistant, and with minimal metal parts, it provides a longer, more reliable life span.
The 1/2" (d20) size 604/605 Valve is available in body materials PVC, CPVC, PROGEF Standard PP, and SYGEF Standard PVDF with a wide variety of end connections, and custom assemblies. The valve is pressure rated at 90 psi unidirectional with operating temperatures ranging from -4 to 284°F, depending on body material.
GF's unique threaded bonnet design eliminates both the need for metallic body bolts and retorquing after hot line shut downs. Oversized pneumatic ports decrease cycle time to maintain accurate dosing with minimal overrun.
For OEMs constantly challenged with fitting many components into the smallest space possible, the 604/605 has a smaller footprint and lower cost compared to standard pneumatic diaphragm valves.
"The 604/605 dosing valve is a totally different type of valve for us," says Jeffrey Sixsmith, GF Piping Systems Product Manager for Valves and Actuation. "While its primary intention is for dosing applications where it can withstand corrosion, its compact size and low cost make it an attractive alternative to more expensive conventional diaphragm valves for open/close operations."
For more information on the new 604/605 Valve, click here, or contact GF Piping Systems at toll free (800) 854-4090.
About GF Piping Systems
GF Piping Systems supplies a full range of plastic pipe, fittings, valves, actuators, fusion machines, secondary containment, heat exchangers, custom products, and sensors and instrumentation for industrial process control. For further information, please contact: GF Piping Systems, 9271 Jeronimo, Irvine, CA 92618-1904 USA; Toll Free (800) 854-4090, Fax (714) 731-6923.
# # #
Contact
Georg Fischer LLC
9271 Jeronimo
Irvine, CA 92618-1904 USA
1800- 854-4090
Jeffrey Sixsmith
Product Manager
Georg Fischer LLC
Phone: +1 714 368 4266
Agency:
Cynthia Guardia
Cia Communications, Inc.
Tel: +714 334-5573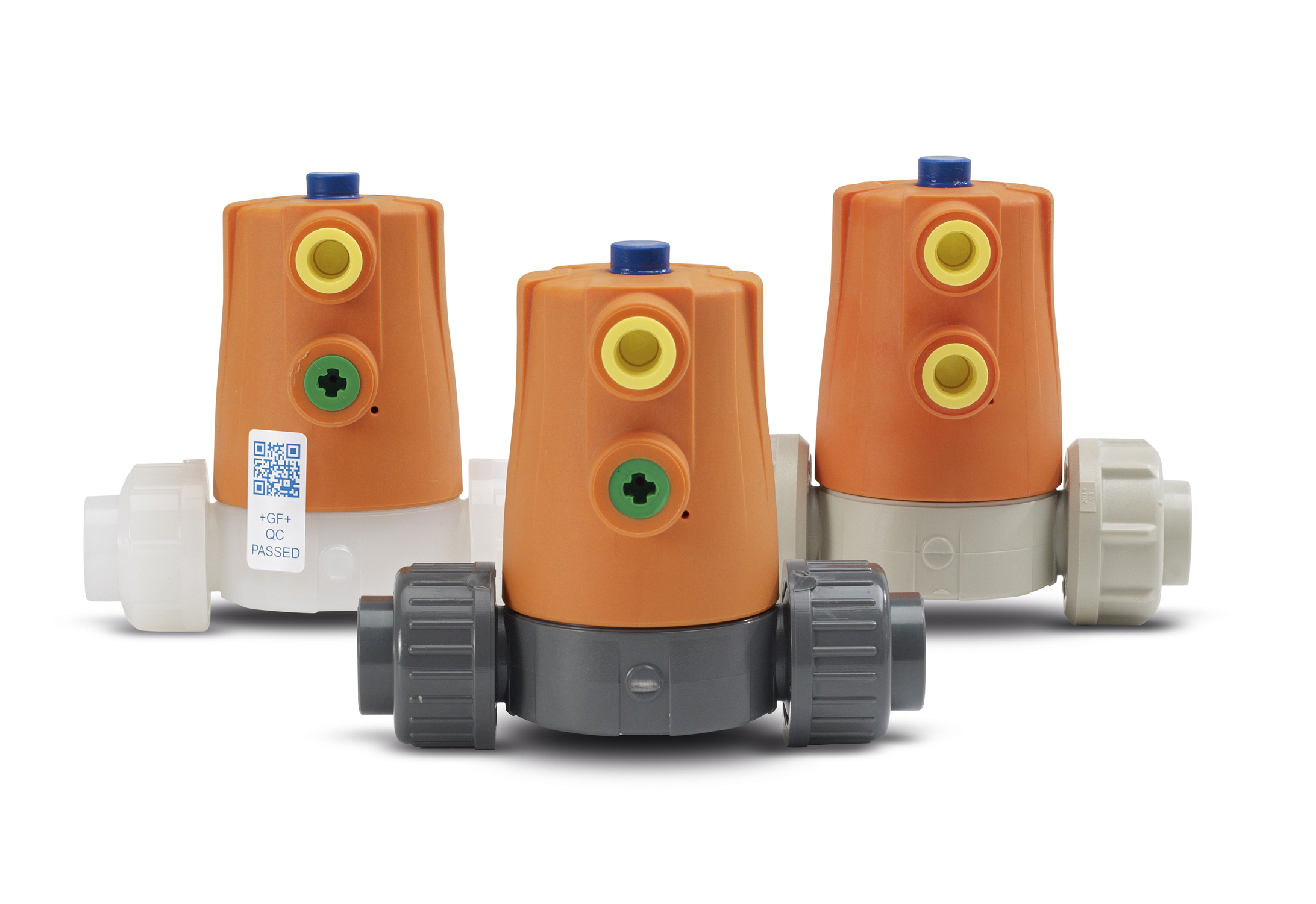 ---
Filed Under: Industrial automation
---