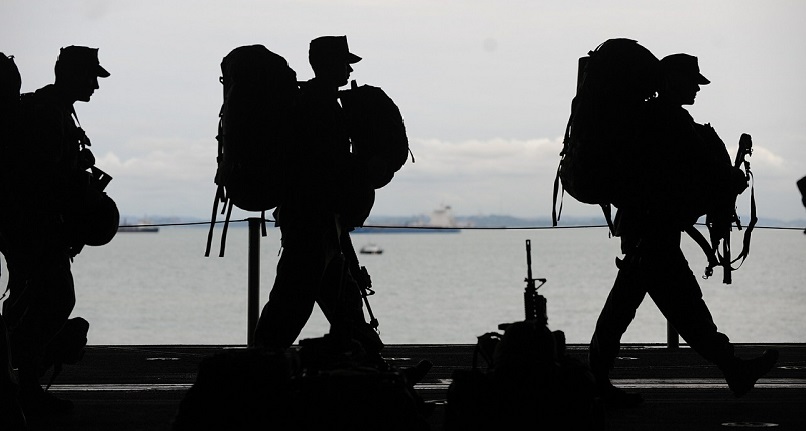 The Pentagon knowingly shipped defective gun parts to US Marines and soldiers in Iraq and Afghanistan, according to an in-depth investigation on Motherboard.
Documents acquired from the Department of Defense indicate that tens of thousands of defective firearms parts were sent to the field in the last decade, and that the government did not test the quality of some of the gun parts it bought. Furthermore, contractors whose weapons had been shown to be defective continued to be awarded government contracts with no further quality tests, thanks to a waiver system that allows contractors with whom the government has worked before to bypass the tests.
Two of the firearms affected, the M249 light machine gun and the M2 heavy machine gun, are some of the most important machine gun systems in the US military. Tens of thousands of these are in the Army's inventory, and 12,500 M249's might have been impacted by defective sights by June 2008 alone. A third of the 2,600 soldiers polled in a 2006 report said that they had experienced problems with the M249 that left them unable to fire.
The quality complaints reached the Pentagon in both 2009 and 2013, but were not investigated further. In some cases, this was because the relatively low cost of machine gun parts meant that an investigation wasn't prioritized. (The extractor pin, a part of the M249 that failed often enough that an article was devoted to it in the Army publication PS, The Preventative Maintenance Monthly, costs $1 to replace.) In other cases, the government or military publications would advise soldiers to remove defective parts, but combat soldiers might not have time to report those parts to the government.
"It's bureaucracy at work," said Kevin Holland, a small arms repairer for a Defense contractor, as quoted by Motherboard. "Everybody wants the US Army guns, but everything made for the government is made by the lowest bidder, the cheapest."
Michael Friedman, former Director of Logistics and Integration at the Picatinny Arsenal in New Jersey, said that defects in small arms parts aren't as common today as they were in the mid-2000s. He was not at liberty to explain why.
More information and statistics can be found at Motherboard.
---
Filed Under: Aerospace + defense
---