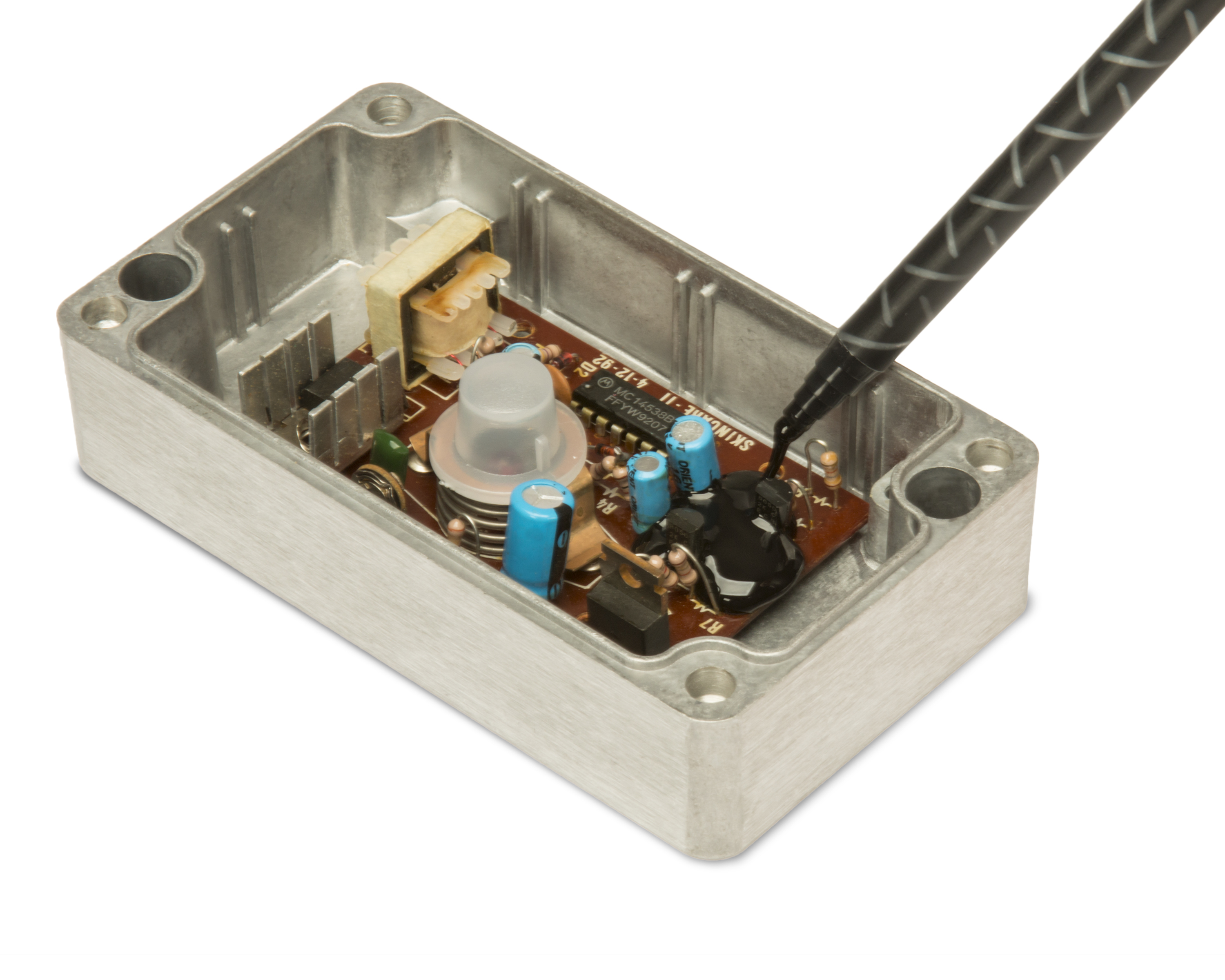 UC-2524 is a flame resistant potting/casting material used for environmental protection of electronics. This potting material yields very low cure stress as well as high impact resistance over a temperature range of -55 to 130°C. The excellent electrical properties make it an excellent choice for high voltage power supplies and ignition coils. It is thermally conductive and meets the requirements of UL-94-VO.
The UC-2524 is a low viscosity system that can be cured at room temperature or with heat. With a 100°C cure, UC-2524 can be demolded in 20 minutes. It has a minimum work time time of 60 minutes with an easy 1:5 by volume mix ratio ideal for use in dispensing equipment.
This system is part of our extensive line of urethanes for potting, encapsulation, sealing and bonding applications. These systems offer a wide array of properties including hardness, electrical insulation, thermal conductivity and environmental protection. Most systems are room temperature cured and some offer cure in under 10 minutes.
EpoxySet is an innovative custom formulator of Epoxies, Urethanes, Silicones and Greases for the electronic, medical, semi-conductor, optics, automotive and aerospace industries. Our extensive experience allows us to quickly modify our extensive product line for any requirement. Please contact our technical support staff at 401-726-4500
EpoxySet Inc. ● 1 Industrial Circle, Lincoln, Rhode Island, 02865, USA ● Ph: 401-726-4500, Fax: 401-726-4502
---
Filed Under: Materials • advanced
---