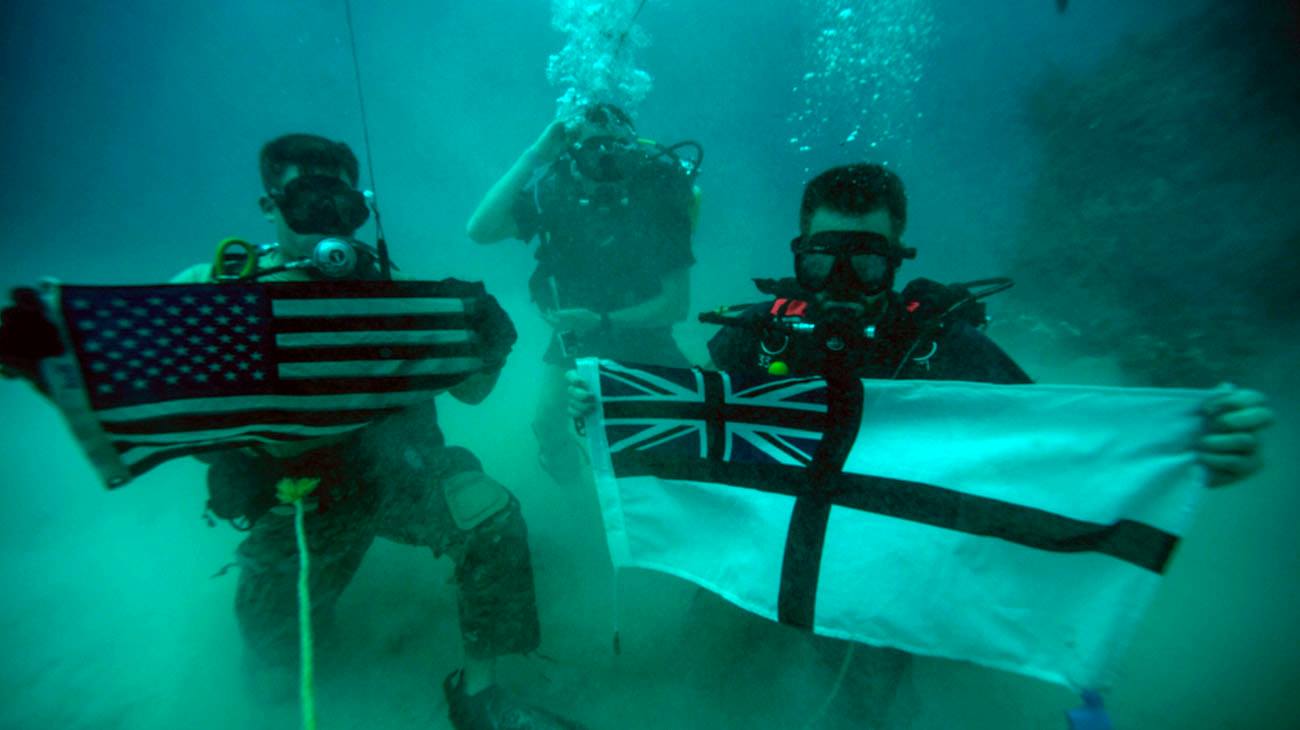 Mine hunters from the UK and US navies have used a range of autonomous and unmanned systems to survey the sea bed for mines more than 200nm away from the Bahraini base.
The survey aimed to detect what is already on the seabed, allowing forces to identify pre-existing objects if mining is ever suspected in the area in the future.
According to the Royal Navy, the Task Group involved HMS Shoreham and Bangor, the USS Devestator and Gladiator, as well as the Royal Fleet Auxiliary Cardigan Bay.
Task Group commander, commander Paul Ottewell said: "Though our mine countermeasure vessels (MCMVs) and embarked expeditionary units are all experts in their own fields, we must be able to operate effectively together, so that we are collectively greater than the sum of our parts.
"We can then deliver a single, coherent and consistent message of reassurance to the international shipping industry who use these important routes on a daily basis."
In addition to specialist mine hunting skills of the four ships, the team used high-definition sonar, autonomous surface and underwater vehicles, remotely-operated vehicles and highly-trained mine clearance divers.
The information received from the survey offered a very detailed picture of the seabed on the key shipping routes through a number of important strategic areas in the Gulf, the Royal Navy stated.
Ottewell added: "As new generations of off-board systems become operational, we are increasingly able to find and destroy sea mines at deeper depths, more rapidly and with less risk to human life."
The US Navy's experimental mine hunting unit (MHU) with their unmanned surface vehicle also took part in the mission.
---
Filed Under: Aerospace + defense
---