Any automation used correctly will definitely add value to a proven product. But, going into it blindly is like tossing money into a paper shredder. There has to be a fundamental and logical reason for going into the cost and development of new automation. Many companies don't understand what they're asking for and base their product development process on the mantra of "Ready, Fire, Aim instead of "Ready, Aim, Fire". Because of this, often important issues come to the surface after the fact.
Before embarking on investing in automation on any level, ask the following questions:
Is the product only in development with no history of sales and manufacturing?
Is the product currently in some type of production?
If the answer to the second question is yes and you have already established a market for the product, the decision becomes what to automate and who can develop the best automated system to best fit your specific needs.
If the product is in the design or early development stage with no track record of sales, go out and find the best standard equipment solution available that will meet your needs and build an initial manufacturing process as a foundation. Get that new product out into the marketplace to see if it is viable. Get feedback from actual customers, and incorporate their feedback on changes that will improve the product, if needed. Product sales will then support the cost of automating the production process. This will also give you a chance to see where the product itself or process steps might need subtle design changes enable a proper fit into automation.
Know Your Goals and Priorities for Automating
Whether you are moving from a manual or semi-automated operation or revamping, adding to, or updating an existing automation line, you need clear goals. Some include:
reduce production time
eliminate of human error
improve product quality and reliability
add specialized handling steps
add automated inspection
integrate automated packaging
specialized automation such as within a clean room or other custom need
The list can go on and on. But you need established goals to discuss with an automation provider. Not, that reducing cost is not on this list. That is because if any line runs smoother, faster, more efficiently and produces a reliable product every time, it naturally reduces production cost and adds to product sales.
However, the cost of automating a process is not cheap. While the results will give you a beneficial ROI, you still want to make sure that the money invested in your automation will actually bring that ROI within a reasonable amount of time. That's why you need to do the right things at the start, before jumping into automating any processes. Automation is not some magical bandage that will suddenly make a bad product good or a faulty process suddenly successful.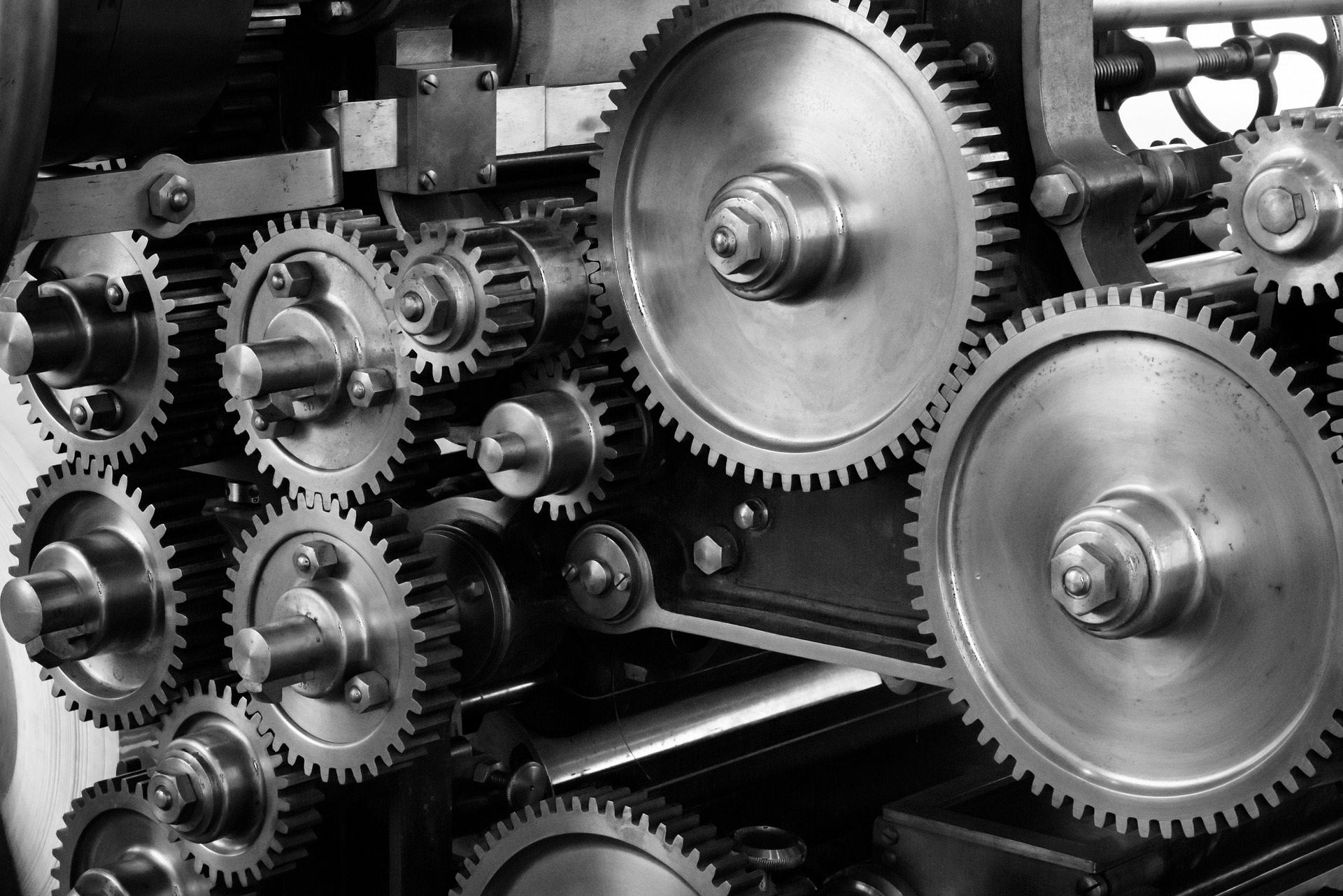 Choosing a Partner
Size of the company you choose to partner with does not matter. What matters is the fit of the partnership. The first questions any good custom automation provider will ask are, "How are you currently manufacturing the product?" and "What do you want to achieve?"
These two answers you give will start the ball rolling. The automation provider begins by asking focused questions and if needed, will visit your facility to see your current operation. All of the communication tools in todays digital world definitely help to streamline communication, designs, even modeling – but nothing beats "hands-on". That is key to building good automation solutions.
All well focused automation companies recognize the requirements and implement them. They bring the highly diversified skills to achieve innovative customized automation solutions to projects. Some design automation for specific markets while others design automation across all industries. It's not unusual to find a custom automation firm working on projects that cover several different industries simultaneously. The overall principles of automation are universal. Innovation to fit special needs of unique requirements is the rule rather than the exception.
Large isn't Always Better
Very large automation companies offer many "out of the box" solutions that they have created for other companies as opposed to creating highly customized automation solutions tailored to solve very special needs. Some do offer special capabilities, however just because they are large, it doesn't mean they always produce the best automation solution. Some also have added expertise in governmental regulatory areas such as FDA, etc. so, depending on what you need, that may work for you. The best rule is to always evaluate all automation providers by their capabilities relative to your needs. Only then will you find the best fit for your company and your specific application.
Partnering Works Both Ways
All automation projects start by listing all the process steps involved and then creating a design map of the all these steps the process has to go through. When this is complete the next step is for the automation provider to create drawings that will show you what this system will look like and fit together to create a working process from A to Z. After you review the information and add your input, the automation provider will refine the design and prepare a proposal. It's the job of the automation company to make you, the manufacturer, look good with a system that produces a great product and works reliably.
Automation systems are typically designed, built and tested to the final approval stage at the automation provider's facility. When completed, the equipment is shipped to your facility and installed, operators trained, and so forth.
In any automation project surprises can come up. There may be some things you didn't think to tell your provider. Automating a process entails many facets. Often, you are so close to your own process, it's easy to overlook things that may seem unimportant. However, these small issues may be critical to the automation provider. It just happens. Nobody is at fault. Both sides need to be aware of this and be ready to examine it and readjust. Your automation developer should always be willing and able to adjust. They should be ready to offer new solutions to work around these temporary glitches.
Automation Examples
The following examples are three automation solutions developed for diverse industries.
Orthodontic Packaging System: the manufacturer of orthodontic components required a special system to prepare "assembly cards" to be used with their products. The card required discreet, variable amounts of a special UV curable adhesive to be applied at multiple sites on each card.
To meet the requirement, a special heated servo driven linear dispense pump was designed and incorporated into the system. Card blanks were fed from a hopper and automatically processed through separate stations using a walking beam style conveyor. The process required forming and die cutting foil prior to placement and heat seal onto the card. Following stations performed required final processing. The completed card was transferred onto an accumulation conveyor which assembled the cards into stacks.
Tube Forming System: a manufacturer of swimming pool heaters had a unique requirement to form finned copper tubing for use in a heat exchanger. In addition to forming it was critical that the copper finned areas and ends of the tube must not be distorted.
A special multi axis hydraulic forming system was designed and fabricated to perform the operation. The process began with an operator placing pre-cut tubes with the ends prepared by a defining process in a cradle. The system automatically clamped and bent the fin tubing into the required shape.
RFID Bracelet Assembly: a manufacturer of I.D. tags needed a high speed, automated method of attaching RFID tags to wrist bands.
The project concept incorporated a standard web press. From there, a system was designed and built to create a fully automated tag addition process. The station automatically fabricated, fed, programmed, validated and heat sealed the RFID tags.
The Bottom Line
Automated systems can be small like a stand alone single station or a fully integrated automation processing line that fills a whole building floor. Anything and everything is possible. The automation has to be designed to answer a need and to provide a solution. That is what automation providers do.
In actuality, before an automation provider can even present their concept to a potential customer, they need to perform a minimum of 60 percent of the project design before presenting it. They need all of the project specifics so that important needs must be in place on their end before they can even propose a solution.
The next stage moves into tighter revisions based upon input from both sides until a final proposal is completed. Every project is different. Every single one is unique. Some move along very quickly while more complicated processes take longer. There is no right or wrong. Once you accept the proposal the project moves forward to building the order. If not, then the automation developer writes it off as a selling expense.
It's all part of the partnership concept. The bottom line for you is the automation solution streamlines your production process and adds to your company profit. For the automation provider, it means that you will come back to them for your new automation needs and recommend their services to others. That is a partnership.
---
Filed Under: Industrial automation
---