The Lake George Steamboat Company, located in New York, boasts the title of the "world's oldest transportation company."
The steamboat company recently had API Services laser scan the hull of the 107 year old Mohican, the oldest boat in their fleet. The original Mohican (1894-1907) was a 93-foot wooden hull vessel.
In 1907, the steamboat company decided to replace her with a steel-hulled vessel. Months later, in the summer of 1908, the new ship was christened the Mohican II, after her predecessor. Thus began the first of her 107 years of continuous service on Lake George.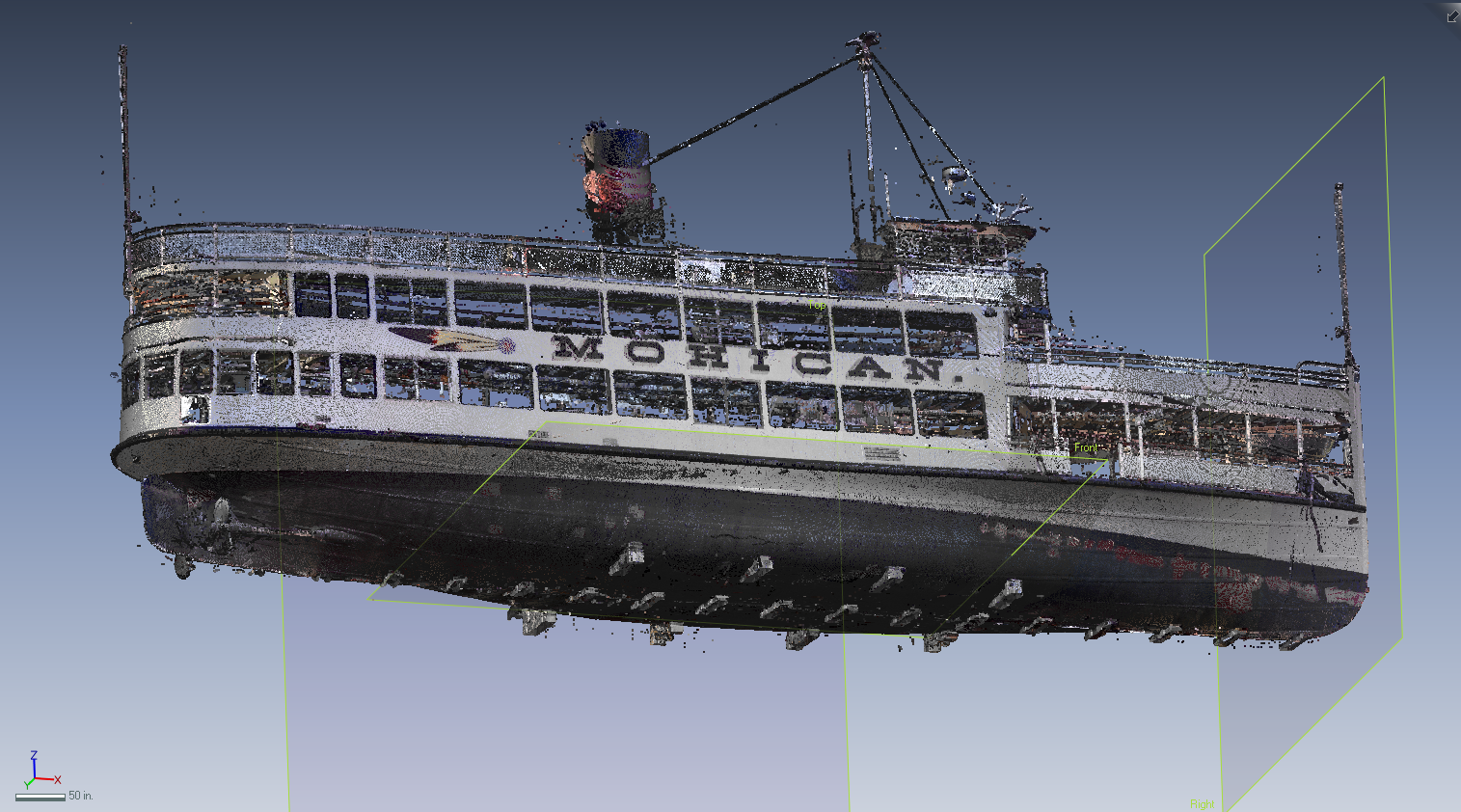 This naming convention also began the custom of reusing names of former lake boats, which survived until the construction of the Lac du Saint Sacrement in 1989.
Originally, the Mohican's two propellers were driven by Fletcher steam engines, the steam being generated by the burning of two tons of coal each day. She proceeded under steam power through the World War II years, at which time she was the only passenger vessel plying Lake George.
When Wilbur Dow purchased the Steamboat Company in November of 1945, he determined that diesel would be a more efficient means of propulsion and that the conversion to diesel engines would free large areas on the Mohican's second deck for passenger usage. The conversion was completed in 1946.
In June 2008, the Mohican was placed on the National Register of Historic Places, the third active passenger vessel to be so designated. In May of 2015, the Mohican began her 107th year of operations on the pristine Lake George.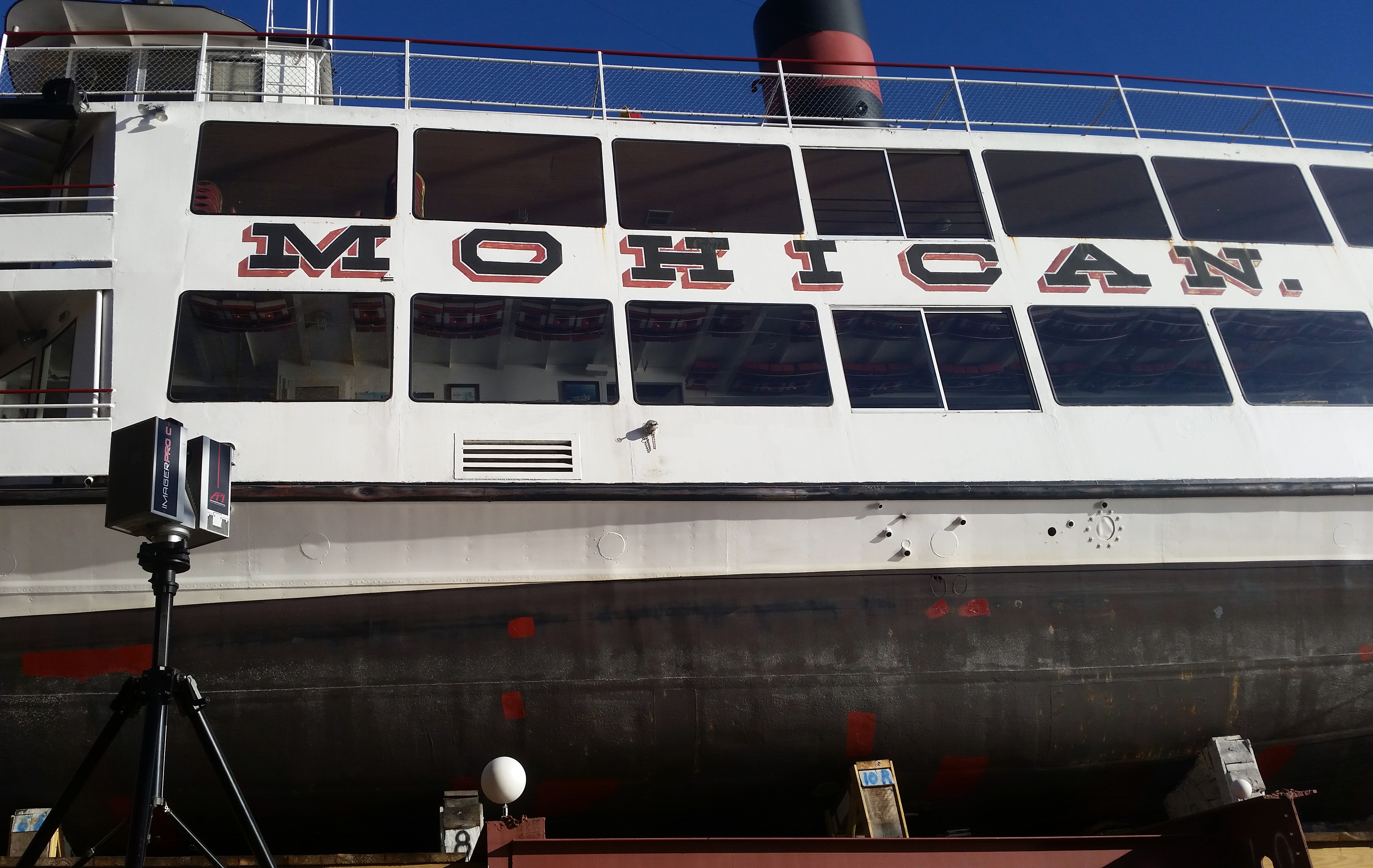 API Services was thrilled to be a part of preserving this historical vessel by laser scanning the hull of the Mohican. API Services' scanning technology offered sub-millimeter accuracy ranging from range 1 meter to 180 meters.
In the course of one afternoon the Mohican exterior was fully digitized. A 3D model of the hull shell plate will be generated from the digitization and provided to the naval architects at Dejong and Lebet, Inc. They will use the 3D model to create drawings for the rip out and replacement of the original hull plating to ensure the ship can continue to run for years to come.
---
Filed Under: Rapid prototyping
---