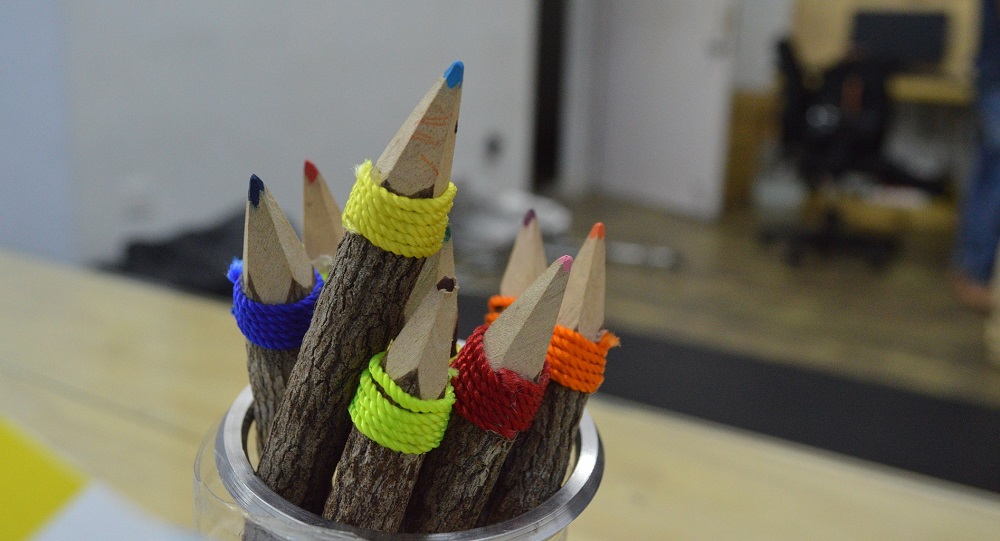 The Design Thinking for Business panel at CES International 2018 examined the emotional heart of design. With representatives from several industries including beauty, branding, and automotive, the panel did not focus on any one industry but instead on the changing nature of design thinking today and how it can translate to successful business strategies for startups.
The first lesson from design that translates into business strategy is to diversify your team's professional skills. Where design used to primarily involve creating mechanical objects, Nissan Sr. VP, Global Design Alfonso Albaisa said that the field has broadened to include "everything about creation," including data analytics and branding. Nissan is now hiring storytellers and video professionals as part of their design group in a way that they did not when Albaisa began his work with the company 20 years ago. From these storytellers comes the ability to "take information that is not related and make it feel cohesive," which is important when dealing with autonomous driving and safety alerts.
Creating "experience" has long been a buzzword for designers and companies looking to appeal to today's audiences. For Guive Boolch, global vice president of L'Oreal's Technology Incubator, moving from products to experiences requires a shift to "human centric" design. David Webster, board member at Ideo, said, "It absolutely has to be a team effort now … you have to be deliberately seeking to have as diverse a team as possible."
Second, empathize with your customer. Webster said that design thinking includes the ability to "achieve empathy for the people your design is for. Develop a fascination for the people who are going to use your product."
Third, Elisa Jagerson, CEO FutureBrand Speck, said to be sure a project isn't creating a good solution for the wrong problem. This also connects to the need for empathy, as customers will respond more favorably to a project that solves a real human need. She referred to the example of a Google glucose monitor. Designers wanted the product to present as much information to its user as possible, but in real-world testing they found that information was not as much of a driving force for users as freedom, including the ability to move around freely in social situations and use the monitor unobtrusively. It taught her to identify that a user need that first seemed esoteric was actually quite straightforward. While taking this need for simplicity into account, designers also need to be practical about supply lines and manufacturability, Jagerson said.
Sometimes this involves separating how you the designer expect customers to use an item from how they actually use it. Alfaisa cited the example of the Heinz ketchup bottle, which was manufactured upside down with the cap on the bottom once the company saw that users were turning the bottle over to get the ketchup. This was a case of watching how customers use a product in day-to-day life.
"Be vigorously curious, and then quite patient," said Albaisa.
On a similar note, Webster also noticed that users can be very accommodating of bad design solutions. People create their own workarounds instead of redesigning the product. Companies can then redesign according to customer behavior with direct understanding of what problems or inconveniences users seek to overcome.
So, where does design fit into the business model?
As in many places at CES, "innovation" was a hot topic. However, the panelists were murky on what exactly that means. "The innovation industry is still in its adolescence," Jagerson said. She spoke of ambitious goals to "forecast the future" and identify the approach most likely to succeed in a given emerging market. She said that innovation may be a "trite" word, but it does drive the way companies are jockeying for position in the consumer electronics world. She defines innovation as change that generates value, where value translates to money. Innovation is distinct from design, however.
Webster agreed that the definition of design should be separated from the more business-oriented rush toward innovation. "Innovation is fundamentally rational. Design is fundamentally emotional," he said.
"[Design happens when] you won't be happy until this thing exists in the world, and it better be beautiful."
---
Filed Under: Rapid prototyping
---