For new designers, the cost of developing a product and a company can influence what products they choose to create as much as market influences or personal interest can. Building a company from the ground up is expensive and difficult. While areas like Silicon Valley and New York City are particularly hot spots for startups, they're also some of the most expensive locations in the world.
Statista took a look at a report by Knight Frank to find out the most expensive (and most desirable) spots for startups, judging by the cost of leasing and furnishing a 600 square foot office space. The Shoreditch area of London was determined to be the most expensive creative district worldwide, with an estimated cost of $66,706 to find a workspace through an agent and fit it out.
In August of 2016, City A.M. declared that London had become "the startup capital of Europe," with investment pouring in to the area. However, what Statista calls the "hipster tax" that brings creatives to these areas could also make it more difficult for smaller inventors to buy space as the area gentrifies.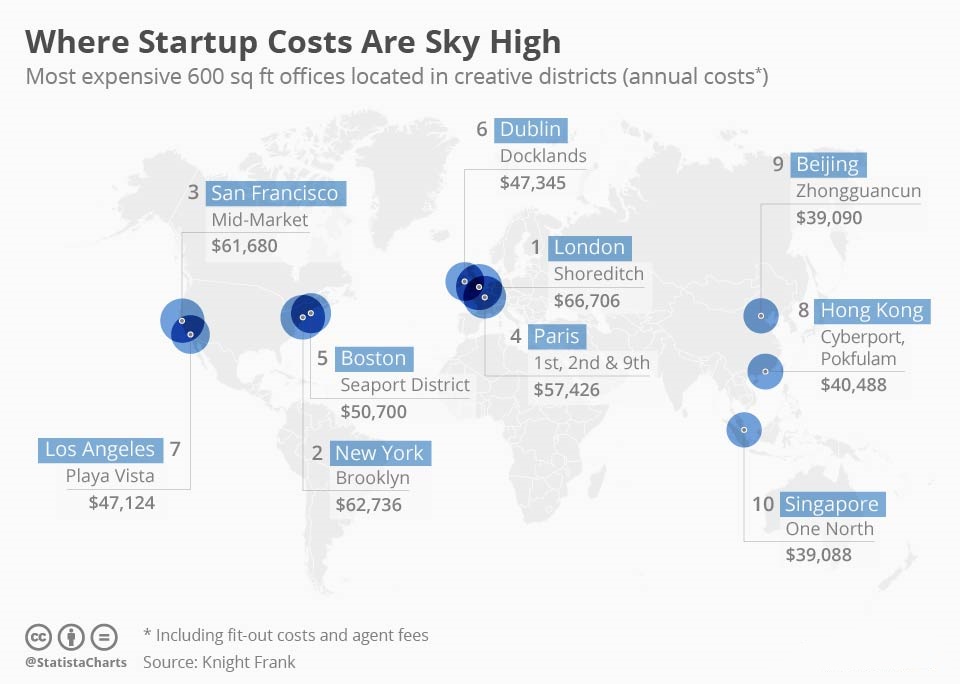 ---
Filed Under: Rapid prototyping
---