Laird has introduced its series of Wi-Fi + Bluetooth modules that provide unmatched connectivity, and improve network efficiency and spectrum use. The new modules also enable optimal mobile device performance in the most challenging wireless environments.
Laird's new Sterling 60 family of certified 802.11ac 2×2 MU-MIMO Wi-Fi® + Bluetooth® v4.2 modules (Bluetooth 5 SIG certified Q4 modules) is the first of two classes of modules that will give developers unmatched flexibility in wireless design, especially for mission critical connectivity requirements in industrial, medical, and enterprise applications. The Sterling 60 offers robust, secure, professional grade network and Internet connectivity with leading-edge wireless technology with the greatest possible range in one certified module.
A key advantage of MU-MIMO is that it improves network efficiency and the overall Wi-Fi experience. For example, in hospitals there is an increasing number of wirelessly networked medical devices. This tremendous number of devices in a highly dense and challenging RF environment are dependent on Wi-Fi and are pushing networks to the limit. Enabling MU-MIMO in these areas means that APs can send data to multiple devices simultaneously. Instead of sharing bandwidth, devices can have their own data stream, which dramatically improves network efficiency and spectrum usage and enhances the performance for all devices on the network.
The 60 Series builds on the security and robustness inherited from Laird's expertise in its 40, 45, and 50 Series modules, meaning ultra-high data rates, improved performance, and the most reliable wireless in crucial applications such as medical and industrial The Sterling 60 series of modules is also the first Laird solution to feature dual-band 802.11ac Wave 2 Wi-Fi with 2×2 MU-MIMO and Bluetooth 5 capabilities. Furthermore, Marvell's cutting-edge silicon process technology will allow the 60 Series to offer leading-edge performance while also providing significantly improved power efficiency.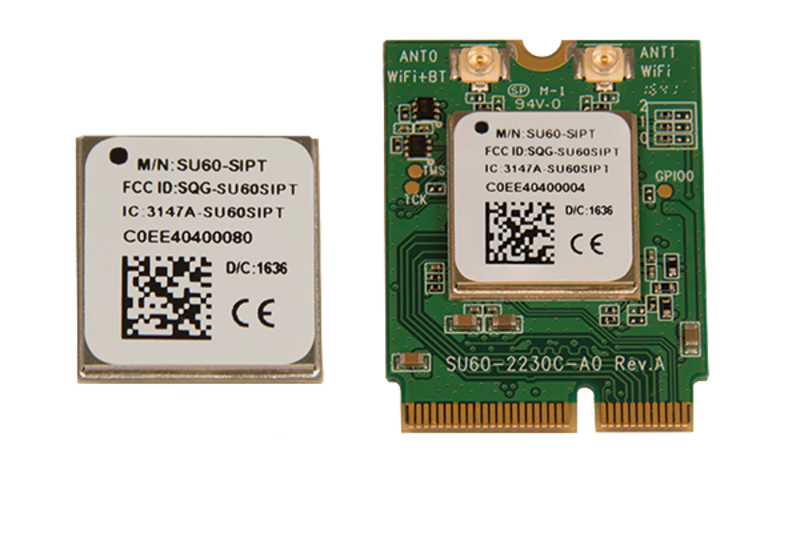 ---
Filed Under: M2M (machine to machine)
---