An ergonomic flush cutter that is especially designed for cutting cable ties close to the head and making them safer to handle by preventing harmful spikes and has been introduced by Xuron Corp. of Saco, Maine.
The Xuron Model 2275 Cable Tie Cutter provides full cutting access along the entire length of their blades for unrestricted cutting surfaces and fast operation. Especially designed to leave smooth flat ends when cutting cable ties, it uses Micro-Shear bypass cutting action rather than compression cutting which often produces sharp spikes that can create a potential hazard.
Comfortable to hold in either hand to quickly and cleanly cut cable ties up to 0.25" W, soft plastics, and wire up to 12 AWG the Xuron® Model 2275 Cable Tie Cutter features soft Xuro-Rubber hand grips, a Light-Touch return spring, and no cumbersome finger loops. In addition to wire harness making and assembly, other cable tie applications include totes, signage, and general repair.
The Xuron® Model 2275 Cable Tie Cutter sells for $18.95 (list). A complete catalog is available on request. Distributor and dealer inquiries invited.
For more information contact:
Xuron Corporation
Abby Robey, Marketing
62 Industrial Park Rd.
Saco, ME 04072-1840
(207) 283-1401 FAX (207) 283-0594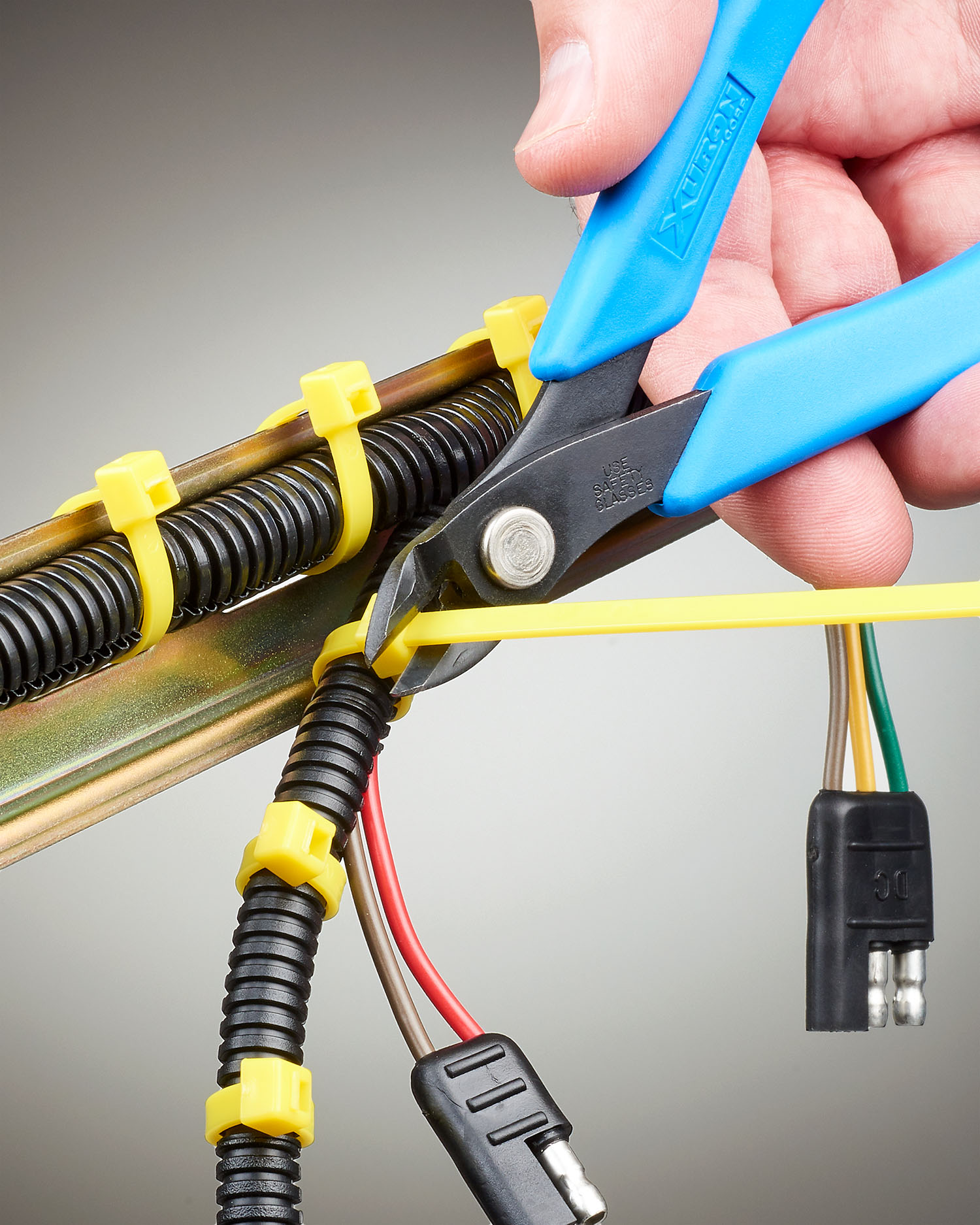 ---
Filed Under: Cables + cable management, Rapid prototyping
---