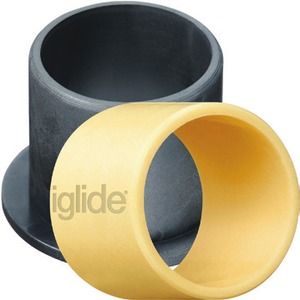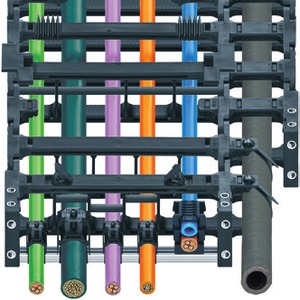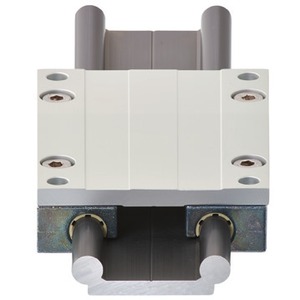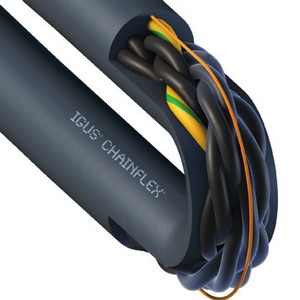 igus® develops industry-leading iglide® plastic bushings, DryLin® linear bearings and guides, igubal® spherical bearings, Energy Chain® cable carriers, and Chainflex® motion cables.
These seemingly unrelated products are linked together through a belief in making functionally advanced, yet affordable plastic components and assemblies. With plastic bearing experience since 1964, cable carrier experience since 1971 and its own line of flexible cable since 1989, igus® provides you with the right solution based on a very broad selection of standard components, from stock. No minimum order is required.
Services include full in-house harnessing, design consultation, on-site value analysis visits, guarantee and warranty. igus® works with its customers on an individual basis to deliver solutions that meet the specific needs of an application.
igus® is committed to using its innovative polymer materials to develop products that provide creative solutions and exceed customers' expectations, while delivering fast, accurate service. These plastic blends are used throughout each of igus® product lines of plastic bearings, guides and slide tables, spherical bearings, and cable carriers.
igus® has been manufacturing engineered plastics for more than 50 years and develops each of the materials and all technology behind its products. With constant breakthroughs, igus® is continually expanding its base of plastic materials and performs rigorous testing to prove its products meet and exceed industry standards.
Plastics For Longer Life®
igus has been manufacturing engineered plastics for more than 50 years, and develops each of the engineered plastic materials and all technology behind its products. A family developed and owned company, igus is committed to using its innovative materials to develop products to provide creative solutions, and exceed customer expectations while delivering fast, accurate service.
Our business is centered around four main product lines that focus on the idea of "motion plastics." igus' lines of energy chain cable carrier systems, chainflex flexible motion cables, iglide self-lubricating bearings, and drylin linear bearings and guides, all utilize igus' own proprietary plastic materials, and are extensively tested at what is possibly the world's largest plastic components test laboratory in Germany. Data from these tests are compiled into online tools and calculators to help customers to specify the best material and part for their specific application, as well as provide accurate service life calculators based on use in real-world applications and environments.
With over 28,000 products available from stock in our Rhode Island warehouse facility, we are able to provide customers with the components they need extremely quickly
iglide® self-lubricating plastic bearings are cost-effective, self- lubricating, and maintenance free, and are available in more than 40 materials to suit even the most demanding application requirements and environmental factors. A range of online tools, including product selectors and lifetime calculation available free online.
drylin® linear bearings and guides offer self-lubricating, quiet linear movement based on the sliding property, rather than rolling. Resistant to dirt dust and chemicals, it offers an extensive maintenance free service life in a wide range of applications. Individual components for full motorized systems available.
chain ex® continuous- ex cables are extensively tested and fully guaranteed for up to 36 months of continuous- ex operation. More than 1,200 cables are available in types including control, data, Ethernet, ber optic, bus, measuring system, servo, hybrid, motor and robot.
energy chain® cable carrier systems are the lifeline of modern machines. They guide and protect cables and hoses on automated machinery in a massive range of applications. Available in a wide range of styles and configurations to suit all types of industrial motion. Pre-harnessed, plug and play systems available.
To contact igus®
call 1-800-521-2747
e-mail sales@igus.com
or visit www.igus.com
for more information.