AMETEK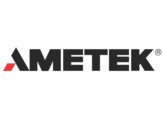 AMETEK Inc. is a leading global manufacturer of electronic instruments and electromechanical devices with annual sales of $4.0 billion. AMETEK consists of two operating groups:
• Electronic Instruments — a leader in the design and manufacture of advanced instruments for the aerospace, power, process and industrial markets.
• Electromechanical — a differentiated supplier of electrical interconnects, precision motion control solutions, specialty metals, thermal management systems, and floor care and specialty motors. Visit these related Supplier pages for more information:
AMETEK Precision Motion Control
AMETEK Precision Motion Control (PMC) provides the world's most trusted brands of dc motors, dc motor controllers and drives, precision-controlled blowers, fans, and pumps, and custom-engineered linear motion systems. Headquartered in the scenic downtown area of Kent, Ohio, AMETEK PMC has the engineering, manufacturing, and support teams across the globe to help design and manufacture a practical solution to our customer's application-specific needs.
AMETEK Dynamic Fluid Solutions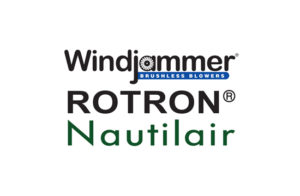 AMETEK Dynamic Fluid Solutions (DFS) offers Brushless DC Blowers, Pumps, Fans, Brushless and Regenerative Blowers, and Controller-based solutions for numerous applications. You may recognize their products as Rotron, Windjammer, DurA-tek, and Nautilair. AMETEK products are a suitable choice for an array of applications.
---
Featured Articles & Products

AMETEK Dynamic Fluid Solutions has added two new advanced metrology tools at its Rock Creek, NC, manufacturing facility, enhancing its inspection, compliance and quality-control capabilities. The new additions include a SPECTRO MIDEX micro X-ray fluorescence (XRF) analyzer with an ultrafast silicon drift detector (SDD) system for rapid and reliable elemental analysis. The MIDEX is designed [Read More]

Newage Testing Instruments proudly introduces the latest addition to its HMV-G family of microhardness testing systems: The semi-automatic HMV-G21. The HMV-G21testing system is so easy to use that...
The post The Microhardness Testing System that Makes Everyone an Expert appeared first on Test & Measurement Tips.
[Read More]
AMETEK, Inc. has announced that it has completed two acquisitions: Brookfield Engineering, the world's leading manufacturer of viscometers and rheometers, and ESP/SurgeX, a leader in energy intelligence and power protection solutions. Brookfield Engineering Brookfield offers a complete range of viscometers and rheometers as well as instrumentation to analyze texture and powder flow. Its products are [Read More]
Additional Resources