Miniature automation requires miniature motion components.
Ever-tinier machine designs have spurred the use of miniature motion components to build what are in many cases custom designs. These builds often rely on components pre-integrated into subsystems such as:
Miniaturized slotless and coreless motors sporting thumbnail-sized drives and encoders within housings often no larger than a pencil

Frameless motors that don't come with their own housing, but rely on the OEM's component frame for protection and support

Linear stages with linear rails pre-engineered into the build by the supplier
Other examples or pre-integration for compactness abound. No matter how they're built into systems though, nearly all motion components come in diminutive versions that were unimaginable even a decade ago.
In this Motion Control Classroom, we'll cover some of these components — including miniature linear slides guides, sensors, encoders, gear, and motors that lend themselves to tiny designs.
Semiconductor manufacture continues to spur many of these scaled-down builds, along with demand for pocket-sized consumer home products and small appliances with motion functions. Aerospace too continues to require pint-sized designs for maximal efficiency and functionality. Perhaps the biggest driver of miniature motion designs though is the medical-device industry … a trend likely to grow as COVID demands creative new approaches to medical manufacturing, distribution, and treatment — including more emphasis on automated status-monitoring systems, distributed laboratory operations, and home healthcare.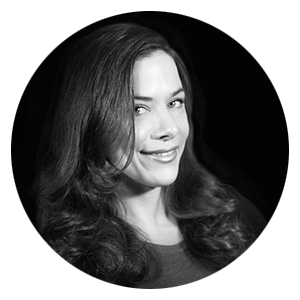 Executive editor, Design World
Can-stack linear actuators: How the motor and screw components work
How do miniature profiled rail guides compare to their full-size counterparts?
What makes miniature ball screws unique?
Can-stack linear actuators are one type of stepper-motor design that converts rotary to linear motion with a built-in leadscrew. The linear actuators incorporate can-stack motors — sometimes called claw-tooth step motors.
The basic distinction between "standard" and "miniature" profiled rail guides is the width of the guide rail: profiled rails with a width of 15 mm or less — and the carriages that fit on them — are generally considered "miniature" by bearing manufacturers.
What are miniature profiled rails?
Ball screws are used in a wide variety of applications, but some of the most challenging are those on the extreme ends of the performance spectrum
Profiled rails have high load-carrying capacity for their size. But when smooth, precise motion is needed and the load being moved is not very high, they can be overkill for the application.
Linear motion designs see wider adoption of linear direct drives
Direct drives are a motion-control technology projected to see high rates of adoption in coming years, according to market research by the ARC Advisory Group. That's due in part to an array of industries driving for higher throughput and more accurate processes.
New from Chieftek: Stages, drives, and 2-mm miniature slides for precision automation
Chieftek Precision USA miniature linear guides are globally leading technology — as are the manufacturer's linear motors, direct-drive tables, feedback components, and servo drives.
Miniature linear guides in automated machine designs
Chieftek Precision USA supplies linear guides, direct-drive rotary tables, linear stages and motors, linear encoders, and servo drives to the industrial automation, machine tool, medical device, and laboratory industries.
APPLICATIONS using MINIATURE MOTION COMPONENTS
Positioning stages and gantries — new trends in integration approaches
New technologies and applications for linear motors
Selecting miniature motors for surgical devices
Where are glass scale linear encoders used?
There's demand for motion designs offering simplicity or turnkey operation, so component suppliers are now doing much more integration for OEMs and plant engineers.
Today's surgical robotics and robotically-assisted surgical devices often require BLDC motors to meet demanding requirements.
Depending on the exact technology, typical linear motors can deliver unlimited strokes and (with feedback) accuracies to ±1 μm/100 mm.
Optical encoders typically use some form of photoelectric scanning, based on either the reflection or diffraction of light, to determine position.
BASICS of MINIATURE MOTION DESIGNS employing STEPPER MOTORS
What's the difference between serial kinematics and parallel kinematics in multi-axis motion design?
Today's positioning tables and stages include hardware and software that's more customized than ever to satisfy specific output requirements. That's made for motion designs that move accurately through even complicated multi-axis commands
Stepper motor torque and speed characteristics explained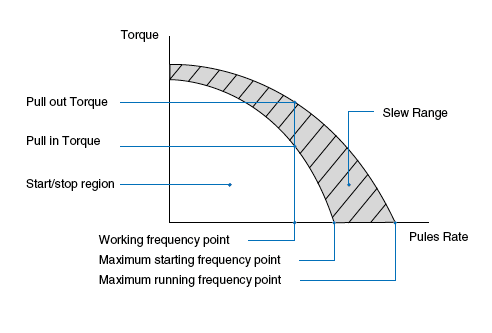 Stepper motors have different torque-speed characteristics depending on whether the motor is starting/stopping or already running. These characteristics are depicted in two curves on the motor's torque-speed chart, and it's important to understand the differences between these curves and what each one means for the motor's operation.
Microstepping is a method of controlling stepper motors, typically used to achieve higher resolution or smoother motion at low speeds.
Identifying Best-Value Linear Motion Technologies
Miniature linear guides are indispensable in myriad motion designs. They impart precision and performance to machine axes in everything from semiconductor manufacture and test and measurement installations to packaging setups and even large industrial machinery. Chieftek Precision USA and Chieftek Precision Co. Ltd. (cpc) offers miniature linear guides for these precision applications and builds the guides to satisfy the design objective of high value.

Chieftek Precision Co., Ltd. (cpc), revolves around a core team of professional managers, engineers and highly skilled technicians. Together, the company devotes its efforts toward R&D, the manufacturing of high quality linear motion components and long-term sustainability. cpc attained its initial success by focusing on the miniature linear motion field with its highly acclaimed MR series linear guides. These found major use in precision measurement and inspection, semiconductor and other related electronic industries. As business grew, so did the company's product line. Today, cpc's linear guides range from our vaulted MR serried, the general purpose ARC series for automation machine tools, HRC and ERC series for heavy load machine tools, to the RR series with roller bearings for applications requiring high rigidity and precision under extra heavy loads. cpc's linear guides are compatible with industry standard sizes while providing superior rigidity and precision.
Copyright © 2021 WTWH Media, LLC. All Rights Reserved. The material on this site may not be reproduced, distributed, transmitted, cached or otherwise used, except with the prior written permission of WTWH Media. Privacy Policy