A full line of ergonomic wire cutters and pliers that feature ESD safe handles and come in a wide variety of styles designed for performing specific tasks is available from Xuron Corp. of Saco, Maine.
Xuron ESD Safe Cutters & Pliers feature static dissipative hand grips with a surface resistivity of 106-109 ohms which conforms to ANSI/ESD.S20.20 and DOD-HDBK-263 for protecting electronic devices. Included are Micro-Shear Flush Cutters which produce clean, square cuts and come in a wide range of models with special features such as lead retainers and pliers are offered in many models for performing specific holding, bending, and forming tasks.
Other features include:
Constructed from high-carbon steel and designed with optimum leverage
Xuron ESD Safe Cutters & Pliers have Xuro-Rubber cushioned rubber hand grips and Light-Touch return springs
Suited for assembly, repair, and field-service personnel
Cutters come with various head angles
Pliers come in 10 different head styles for specific uses and materials
Xuron ESD Safe Cutters & Pliers are priced from $10.50 (list), depending upon tool. A complete catalog and price list are available.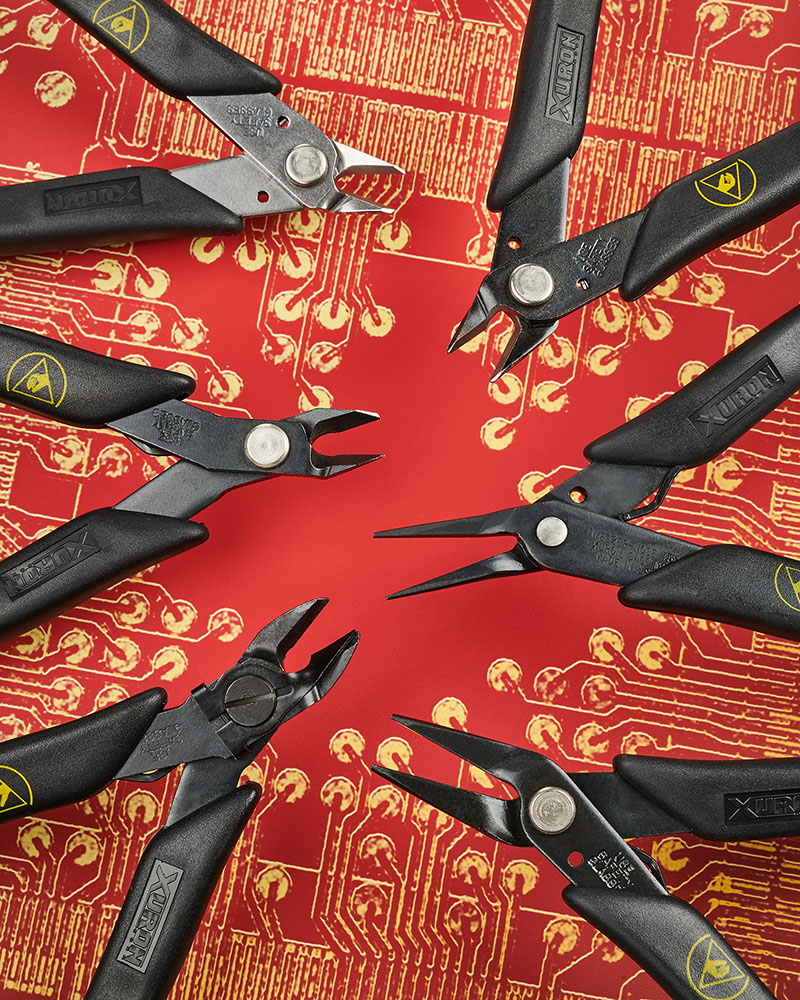 ---
Filed Under: Product design
---