**Editor's note: As this year draws to a close, feel free to email your own "One Hundred Year Hence" (or at least 2017) future predictions to [email protected] for the chance to be featured on WDD.
At the turn of the twentieth century, America was experiencing a technological boom. Brought on by the second Industrial Revolution, it was a time of innovation and tremendous economic growth. For better or for worse, many people traded in their ploughs for factory time clocks, and their horses for transport along tens of thousands of miles of new railroad track.
In the midst of the nation's changing landscape, people remained hopeful about where the emerging technologies, from electrification to steam turbines, would (in both a literal and figurative sense) take them.
In honor of #ThrowbackThursday, I thought it would be fun to feature some of the prevailing predictions of the time.
Below is a set of 12 trade cards, issued about 1900, picturing what life would be like "One Hundred Years Hence," or the year 2000. The images appeared in both American and European versions; the former were printed for at least 14 different American companies, while the latter were printed for chocolate companies in Germany and Belgium.
Alas, while some might never be attained (see: "city improvements up to date"), others, you'll find, are remarkably accurate…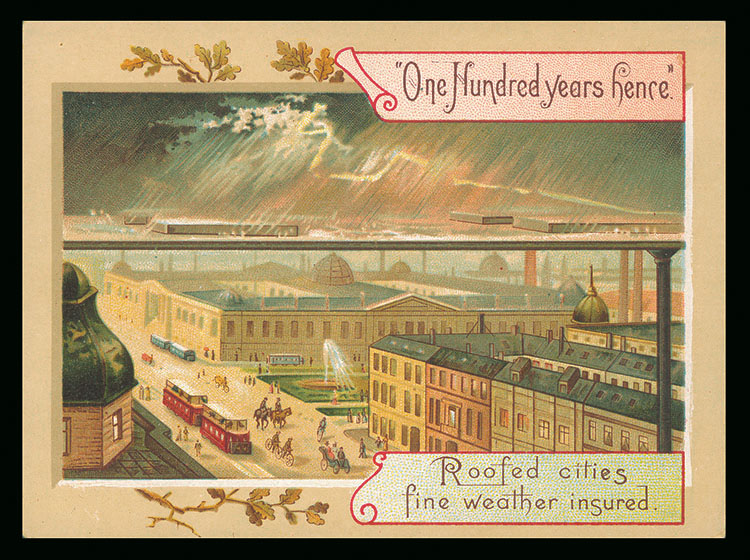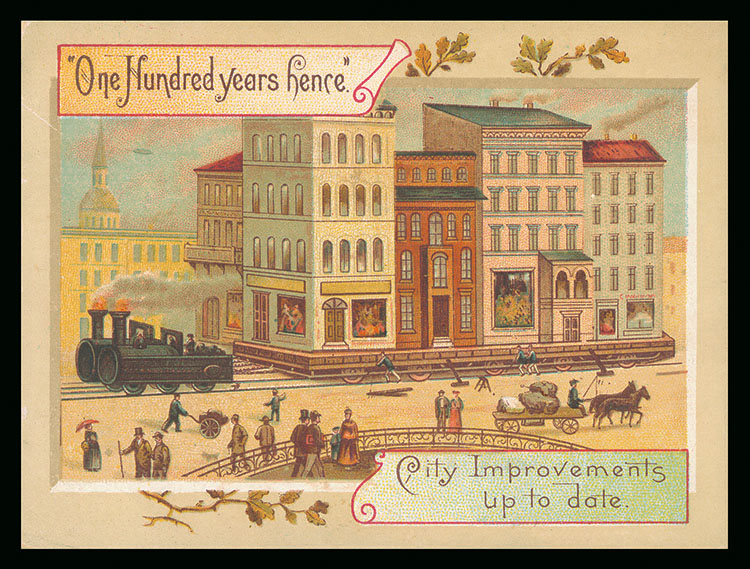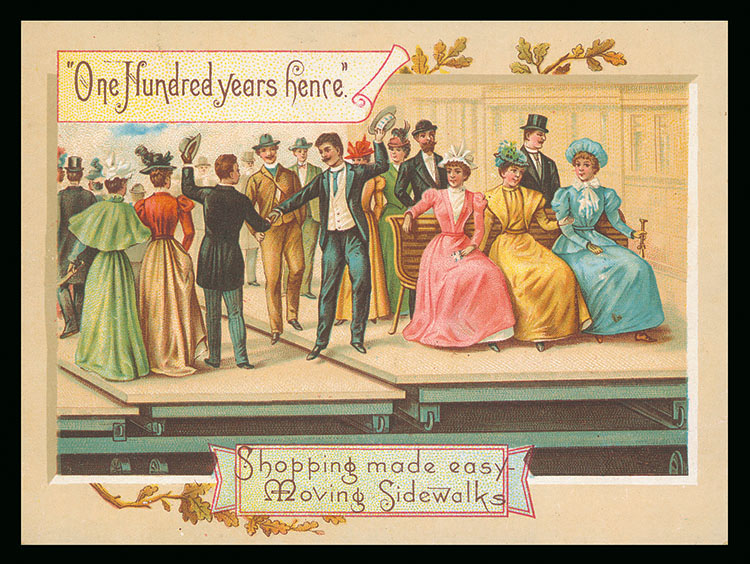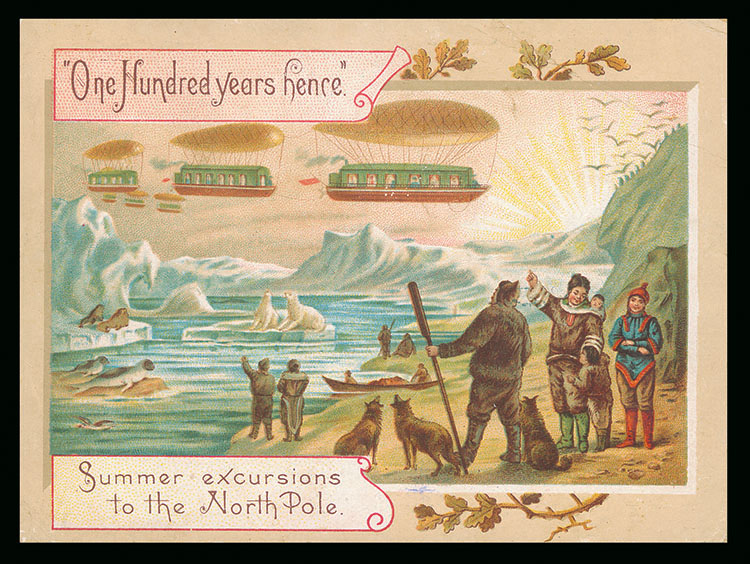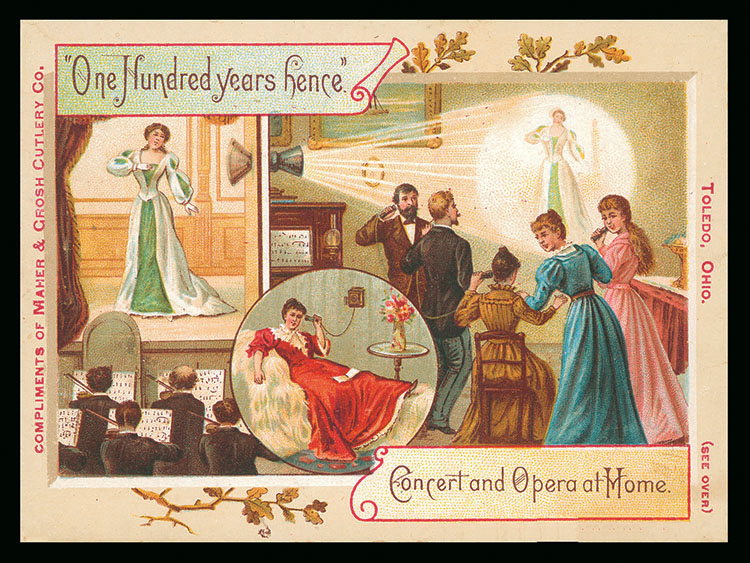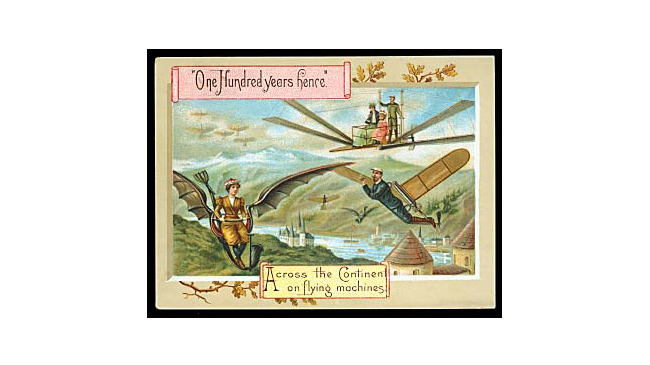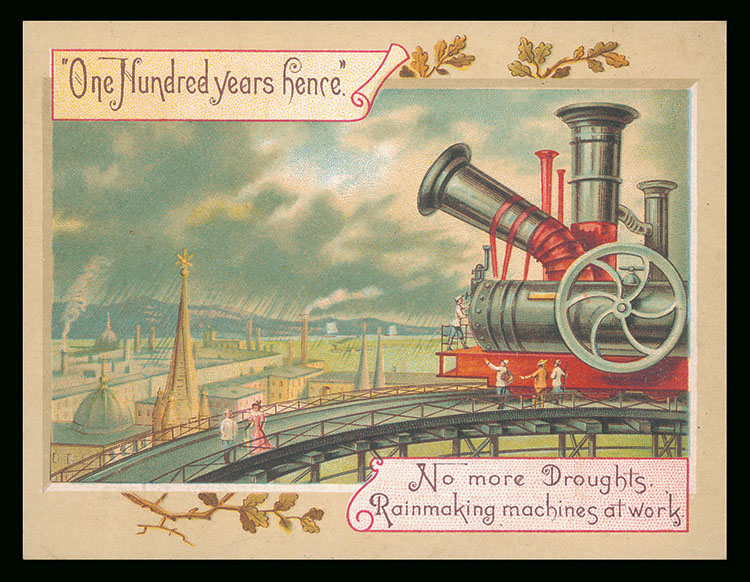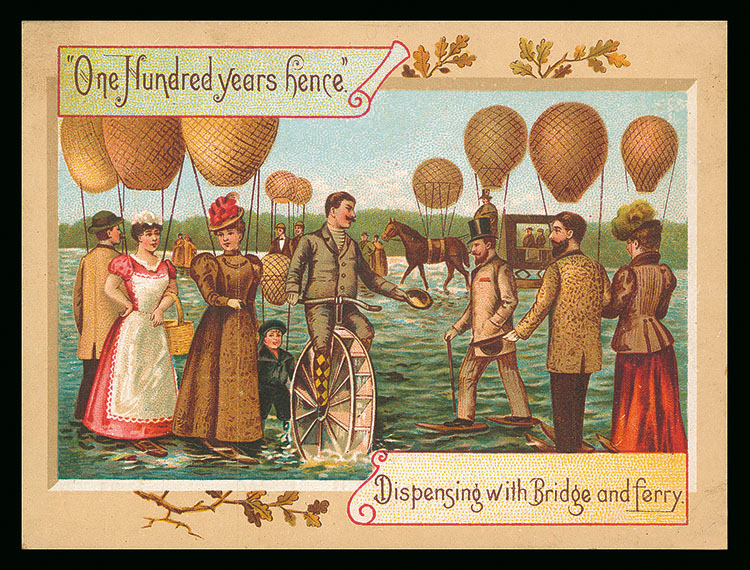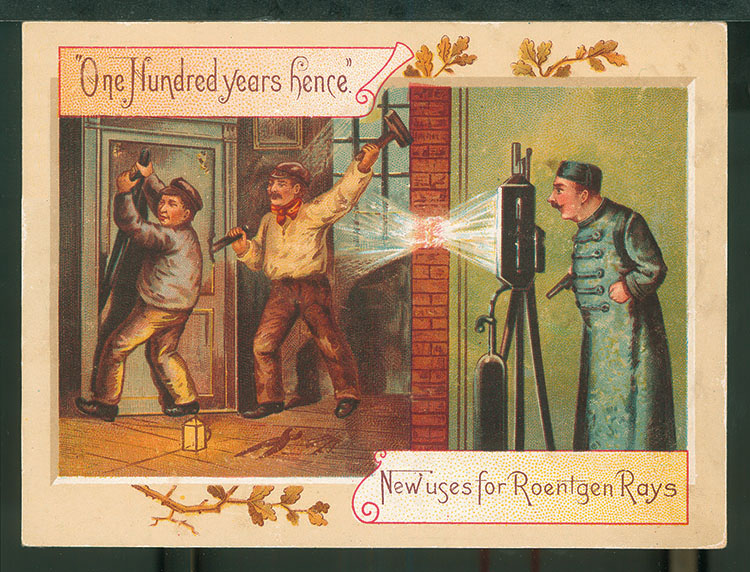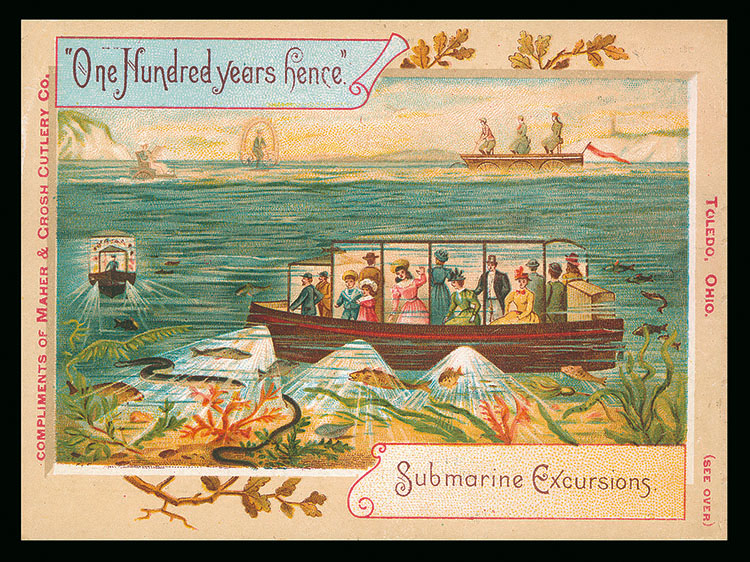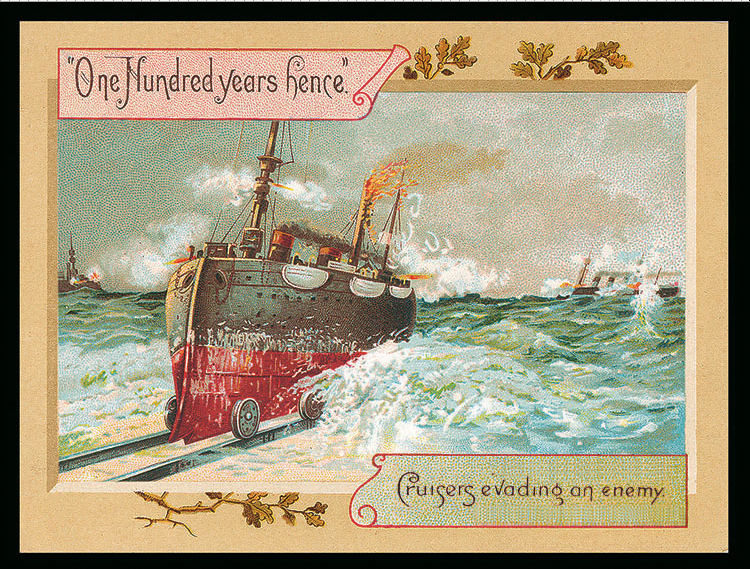 ---
Filed Under: M2M (machine to machine)
---