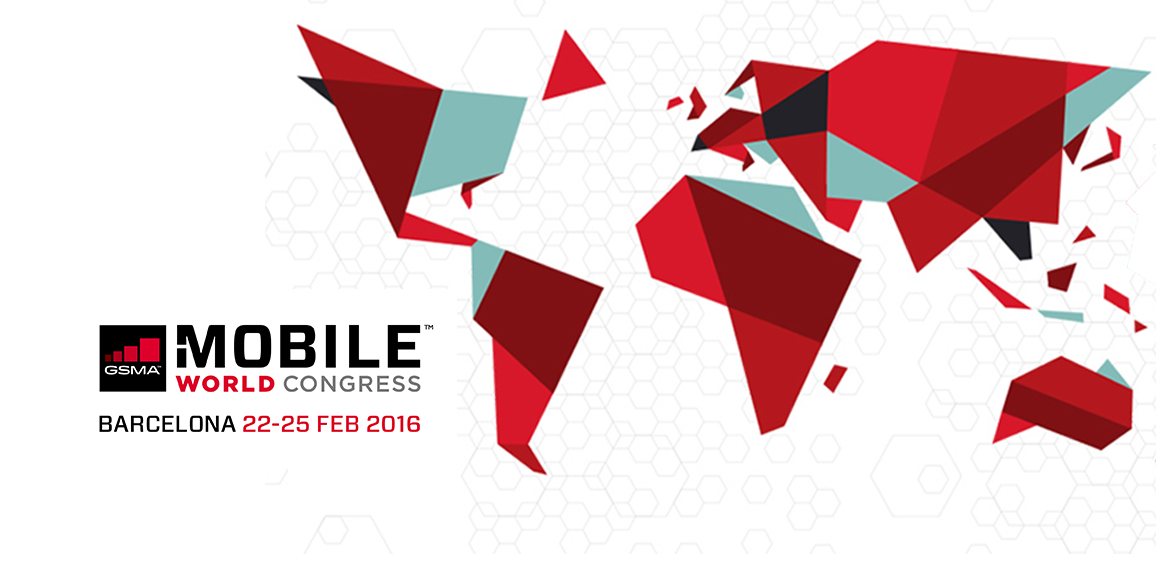 Each February, Mobile World Congress in Barcelona, Spain, showcases the latest developments in mobile technology and gives a glimpse into what we can expect to emerge in the coming year.
Throughout the past few years, mobile has infiltrated nearly every aspect of our lives, from how we work, to our homes, our fitness routines and even our cars. Our reliance on connected devices has grown exponentially, with Cisco even predicting that by 2020, the number of mobile-connected devices will surpass the world's population.
At this year's Mobile World Congress, attendees can expect to see trends emerge around the ever-evolving connected lifestyle, both in personal and professional lives. Here are my top three predictions for what trends to expect at the conference:
1. 5G
Consumers are increasingly reliant and dependent on a strong network to connect them to not only each other, but also now their smart gadgets and devices, thanks to the emergence of the Internet of Things. The mobile industry is increasingly tasked with finding new ways to develop an advanced network that can provide the necessary support for new devices.
5G is the next evolutionary step as mobile operators look to meet the demand for not only high-speed, but also high-quality, networking. Predicted for standard deployment by 2020, 5G will enhance the user experience through increased network capacity, enhanced network speed and better utilization of spectrum, all of which lend themselves well to the connected lifestyle and Internet of Things.
5G connectivity will grow the connected lifestyle by enabling network operators to deliver a robust network experience. Already, we're seeing countries like the United States, South Korea and Japan look to do early-stage 5G deployments by 2018, and major companies like Nokia, Ericsson and Huawei are leading the charge.
As technology continues to evolve, and connectivity becomes ubiquitous and faster, connected devices become even more apparent in our everyday lives.
2. Connected Lifestyle and the Internet of Things
According to eMarketer, this year we can expect to see the number of smartphone users surpass 2 billion, and by 2018, over one-third of consumers worldwide will use a smartphone. With the prevalence of smartphones, smart connected technology is becoming mainstream – from connected washing machines to smart cars to fitness wearables and everything in between.
By 2020, it's anticipated that there will be 34 billion internet-connected devices, nearly tripling the number of devices from 2015. This year, in terms of announcements at Mobile World Congress, we'll see entirely new smart devices emerge, which means the mobile industry will need to find new ways to enable these segments.
However, this technology is very fragmented. Separately, connected technologies are maturing in their functionalities, meaning that the next step is bringing the connected lifestyle together. With the availability of technology like Apple's HomeKit and other similar products, we'll see the separation of smart devices disintegrate as all devices will become grouped into a "connected lifestyle" segment.
3. Enterprise Mobility and Security
Smart devices are also emerging in business. Gartner predicts that by 2017, half of employers will actually require employees to supply and use their own devices for work purposes. Therefore, employees will be using their own smartphones, watch or tablets to communicate with co-workers, partners and stakeholders. But few organizations have security guidelines exclusively for business communication.
Enterprises are now increasingly focused on how they can secure their communication. This is an important consideration for many industries, but particularly in regulated industries like healthcare and finance, where HIPPA and SOX compliances regulate the security of classified information. At Mobile World Congress, we can anticipate that organizations will be looking to solve this problem. They will look to explore and create enterprise-grade solutions, like secure messaging services, that not only meet the communication preferences of employees, stakeholders and partners, but that also aid IT departments by providing them control and helping them keep sensitive business information secure.
With smartphones as the foundation of each of these trends, they are also all dependent upon the proper capabilities and functionalities of one another – and the mobile industry is leading the charge. At this year's Mobile World Congress, organizations will be looking to meet the increasing demands of the connected consumer, while also taking into consideration enterprises' needs to securely integrate such technologies to meet shifting communication preferences.
Anurag Lal is the President & CEO of Infinite Convergence Solutions, wireless messaging and mobility solutions provider for carriers and enterprises. Appointed by the Obama administration, Lal previously served as a Director of the U.S. National Broadband Task Force (part of the Federal Communications Commission). Lal has also served as Senior Vice President at Meru Networks and Chief Business Development and Sales Officer at iPass Inc.
---
Filed Under: Infrastructure, IoT • IIoT • internet of things • Industry 4.0
---