When advanced DAQ card features such as analog trigger and a waveform generator is needed, Advantech's PCIe-1800 series with A/D resolution from 12-bit to 26-bit and a sampling rate from 500KS/s to 500MS/s as well as simultaneous or multiplexed sampling can fulfill a variety of solution needs.
For multiplex sampling (PCIe-1810 and the PCIe-1816/H) or simultaneous (PCIe-1802, PCIe-1812, PCIe-1813, and the PCIe-1840), all support analog trigger through the use of analog trigger mode. Analog input users can set trigger levels so that when an event is triggered, it will start or stop acquiring data and filter out unnecessary signals when data needs to be analyzed.
All models are able to generate a wide range of continuous waveforms and display them on a PC monitor. Users can simulate and output waveforms for a range of features such as sound or vibration.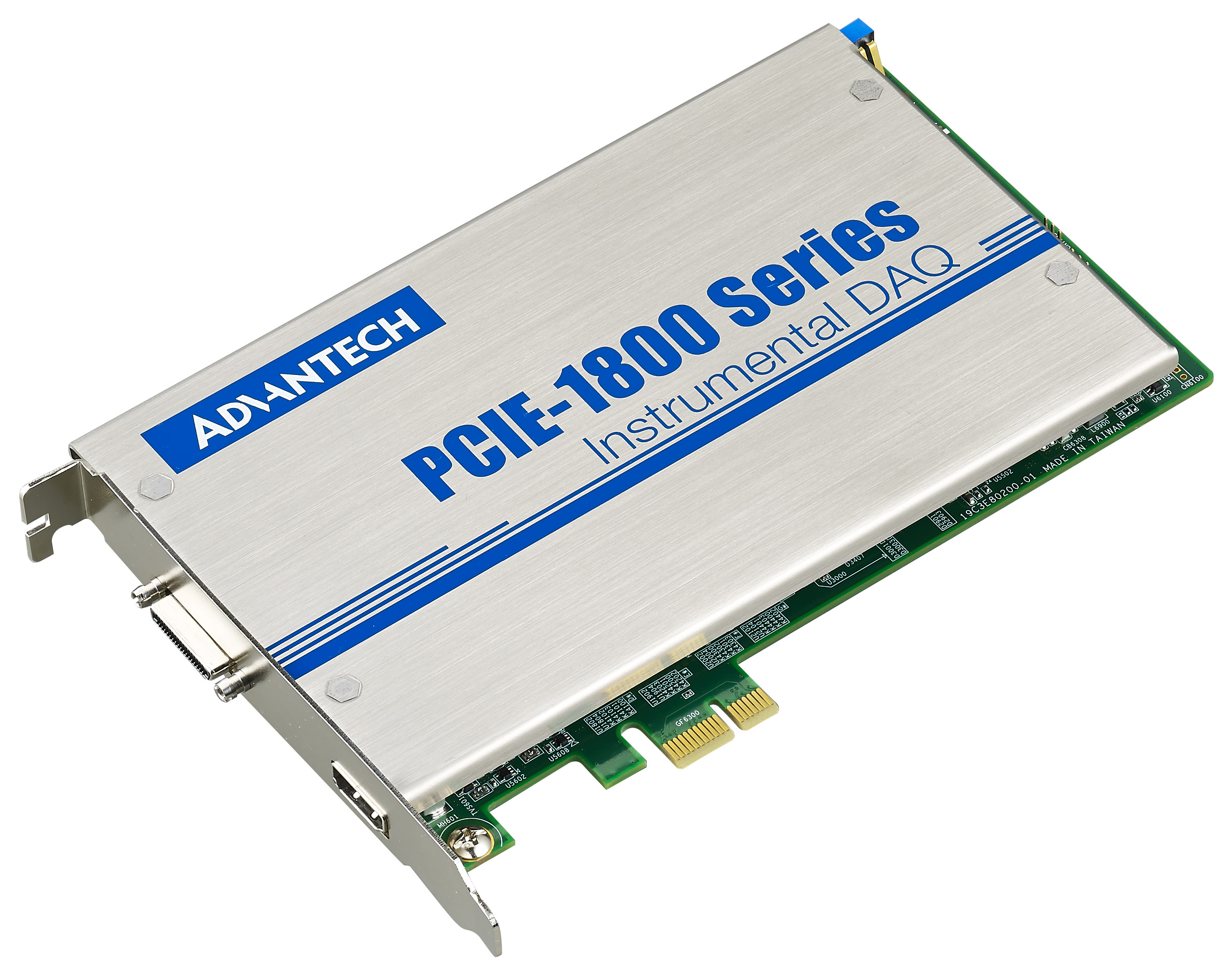 ---
Filed Under: M2M (machine to machine)
---