When the Raymond Corp. launched its model 7400 Reach-Fork truck, it quickly became popular with customers. However, over time, material and transportation costs rose so much that it began negatively affecting manufacturing and material handling expenses.

Raymond was able to offset escalating material costs on its model 7400 Reach-Fork forklift trucks with product design optimization using DFMA software. The clear view mast of the truck helps operators see better.
In addition, rising fuel prices affected the company's transportation costs since they manufacture different components of the 7400 in different locations in North America. "We wanted to maintain the performance of our product while managing value for our customers," said Matthew Miles, Raymond mechanical engineer. So, to offset material and transportation cost increases, the company investigated using Design for Manufacturing and Assembly (DFMA) software to perform a detailed part count reduction study and product design optimization.
DFMA is a combination of two complementary tools: Design for Assembly (DFA) and Design for Manufacture (DFM) Concurrent Costing. DFA software is used to reduce the complexity of a product by consolidating parts into elegant, multifunctional designs. DFM software allows you to quickly judge the cost of producing the new design and compare it against the original.

An end cap design modification Raymond carried out using DFMA analysis relocated a bleed screw and changed a snap ring to a screw-on end cap, which made maintenance on the 7400 easier for customers.

The company's mechanical design engineering team studied everything from the elevating section to the tractor and operator's area. They found that the hydraulic cylinders yielded the most significant manufacturing cost savings potential. First, they examined the current staging cylinder and brainstormed about how to reduce part count of the component without losing any cushioning or causing an increase in noise during staging. They used DFA to analyze the cylinder assemblies and determine the feasibility of each new design. Then, they used DFM to decide on the best course of action.

The lifting mechanism of a forklift truck involves two sets each of hydraulic cylinders and telescopic masts.

This project was a collaborative effort that included its manufacturing operations group. The operations team contributed to the design with suggestions for improved manufacturing methods such as eliminating machining operations on the cylinder housing by reducing a traditional two-part design to one part. A combination end cap/manifold eliminated welding the existing manifold to the tubing side, removing machining from the tubing, and reducing welding time. The top end cap was also changed to a screw-on configuration instead of being retained by a snap ring, further reducing machining. Lowering the chain anchor also allowed manufacturing to weld the anchor in a different order, saving time in the assembly process.
Using more common parts between cylinders helped further optimize the design. The free lift chain anchors were reduced from right- and left-hand parts to a common part used on either side. Analyses of the internal assembly also led to using more common parts on both the main and free lift cylinders.
As a result of these changes, the company reduced factory floor space needs. "The use of common bleed screws, instead of a variety of screws, helped reduce inventory, which further saved space and manufacturing time," noted Miles. "It also led us to move the location of the bleed screws into the end cap which eliminated a machining operation out of the weldment and put it right into a piece part." As a direct result of using DFMA tools, Raymond reduced part count by 10% and slashed total assembly cost by 18% in the 7400 hydraulic cylinders.
Discuss this on the Engineering Exchange: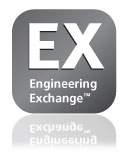 Raymond Corp.
www.raymondcorp.com
Boothroyd Dewhurst, Inc.
www.dfma.com
::Design World::

---
Filed Under: Mechanical, Software
---