By Patrick Esposito, Misumi USA
Make versus buy need not be an either/or choice. More vendors are making the custom part you need through the development of configurable components; components you customize at little extra cost.

Close-up of single-axis ball screw actuator surrounded by engineering drawings for each component.
How can you continue to deliver innovative designs that perform well and reliably, while conserving labor and capital resources for better return on assets and investment? One sourcing strategy that may help you accomplish these goals is to use configurable components-parts vendors make for you based on your custom specifications. The old days of this being an expensive approach are gone.
Many machines require custom and application-specific functions, requiring custom component design, tooling, or fabrication. For most machine builders, this is one area where time and costs can mount quickly.
One strategy gaining traction among engineering teams is to forego custom-made mechanical parts wherever possible and replace them with configurable components. These are components that you customize to your specific need. The components can be sourced from qualified business partners with the expertise and resources to offer them at a competitive price and within short delivery times. So, rather than absorb the engineering and production time and expense of custom-tooling these parts, whether in their own machine shops or external contract shops, many designers turn to one or more trusted suppliers with the capability to support such components.

One example of configurable components is Misumi's LX Series of single axis actuators, which are available in more than 1000 possible configurations. The company also offers motorized actuators, and high precision class actuators for use in ultra-precise positioning and indexing applications.
A practical approach
No matter how specialized, automation and motion control equipment and machines consist of individual parts that typically include: linear shafts, actuators, bushings, linear guides, locating pins, ball screws, extrusions, machined steel plates and associated hardware, all of which can be configurable.
In fact, the list of potentially configurable components is almost unlimited. Configurable means you specify the components in different sizes, dimensions, construction materials and finishes, and often with precise tooling modifications to fit your machine's functional requirements. With some suppliers, once a part is designed and configured tospecification, it can become a standard part within a database and given a unique part number for easy reordering through that supplier's catalog or online ordering site.
TheBuild vs. Buy Equation
When deciding whether to build or buy, take a look at several factors, illustrated here with the example of a single-axis, motor-driven, ball screw linear actuator. The factors include:
To build the actuator, you need to calculate:
-the forces, loads and tolerance build-up for each discrete component
-the mechanical specifications relative to size, strength, dimensions and fit
-the functional life of each component, including overall durability and maintenance requirements
-any specialized environmental or industry requirements concerning construction materials, surface finish, lubrication requirements, friction or noise generation
Once the calculations are complete, you then specify and order each of the component parts. If they are sourced from multiple vendors, the machine build must wait until all parts are delivered. Obviously, purchasing in this fashion requires time, labor and paperwork. In addition, key parts must be inspected and possibly tested before assembly into the project.
To buy configurable parts for a linear actuator, you can evaluate offerings from one or more preferred suppliers using printed or online catalogs. The correct size, speed, accuracy, positioning repeatability, load, total stroke, motor capability and other feature information will need to be factored in. However, this information is usually provided by the vendor at the overall unit level, not at the granular level of each discrete component. Thus, you can save time immediately.
Additional questions concerning the functional durability of the unit, its lifespan, maintenance requirements, and availability within the desired timeframe can usually be answered through the detailed catalog data, technical sheets, or a telephone call to the supplier.
Looking at these two scenarios, configuring and purchasing the linear actuator from a reputable supplier can be a better option. Component costs are lower, procurement is easier, and design/engineering and administrative time are greatly reduced.

Design engineers at Orbitform Group specify Misumi's configurable components for use in many of the standard and custom forming, fastening and assembly equipment it manufactures. One example is the flexible automated assembly system shown here. (Photo courtesy of Orbitform Group)
How It Works in the Real World
Now let's take a look at how the configurable component strategy works in machine building. Orbitform Group, Jackson, Mich., manufactures standard and custom forming, fastening, and assembly machinery. The company's design capabilities encompass precision machinery used across diverse industrial segments, including automotive, aviation, furniture, medical, energy, and heavy agricultural and construction equipment.
The engineers use Dassault Syst'mes SolidWorks 3D CAD systems to design and document during a project's engineering phase. For the necessary custom mechanical parts, they use precision-made, configurable components.
These components were used in a project involving an orbital riveter bench machine with a clamshell-clamping fixture for the formation of a striker assembly, and have also been used in systems involving riveters, welders, robots and conveyors. The engineers routinely compare the time and cost of buying these components versus designing and making specialized components in-house. They consider this exercise time well spent, especially when designing standard machines that require custom automation and fixturing elements. The in-house versus configurable custom decisions are made on a case-by-case basis, based on the specific application requirements. Most configurable parts are available within one week at a cost less than if the engineers were to produce them in-house.
To aid the selection, some vendors offer some type of 3D CAD configurator program. It can eliminate the need to create detailed drawings in-house. In fact, Orbitform reports that such downloads can reduce costs by about 50%.
Overall, machine builders that use a configurable component strategy see a reduction in component costs and project development times, as well as improved workflow efficiency and overall productivity. With shorter lead times, companies can maintain lower parts inventories in favor of just-in-time procurement.
Lead times and delivery times for configured components are typically much shorter than would be required for custom tooling, fabrication or machining. In addition, standard configurable components often result in better product quality and appearance.
Discuss this on the Engineering Exchange: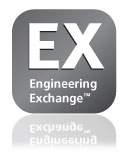 Misumi USA, Inc.
www.misumiusa.com
Orbitform Group
www.orbitform.com
::Design World::

---
Filed Under: Factory automation, Automation components, Ball screws • lead screws, Mechanical
---