More people in the world now connect to the Internet over a mobile broadband connection than do over a fixed connection.
According to the International Telecommunication Union's (ITU) annual report, growth in the penetration of active mobile broadband subscriptions has skyrocketed from 37.2 percent to an estimated 47.2 percent over just the last year.
The ITU says the quick growth mobile broadband reflects the wider availability of networks, falling prices and the rapidly growing use of smartphones and tablets.
Individual use of Internet and household access to it have continued their steady rates of growth, from 40.6 and 43.4 percent respectively, to 43.9 and 46.4 percent at the global level.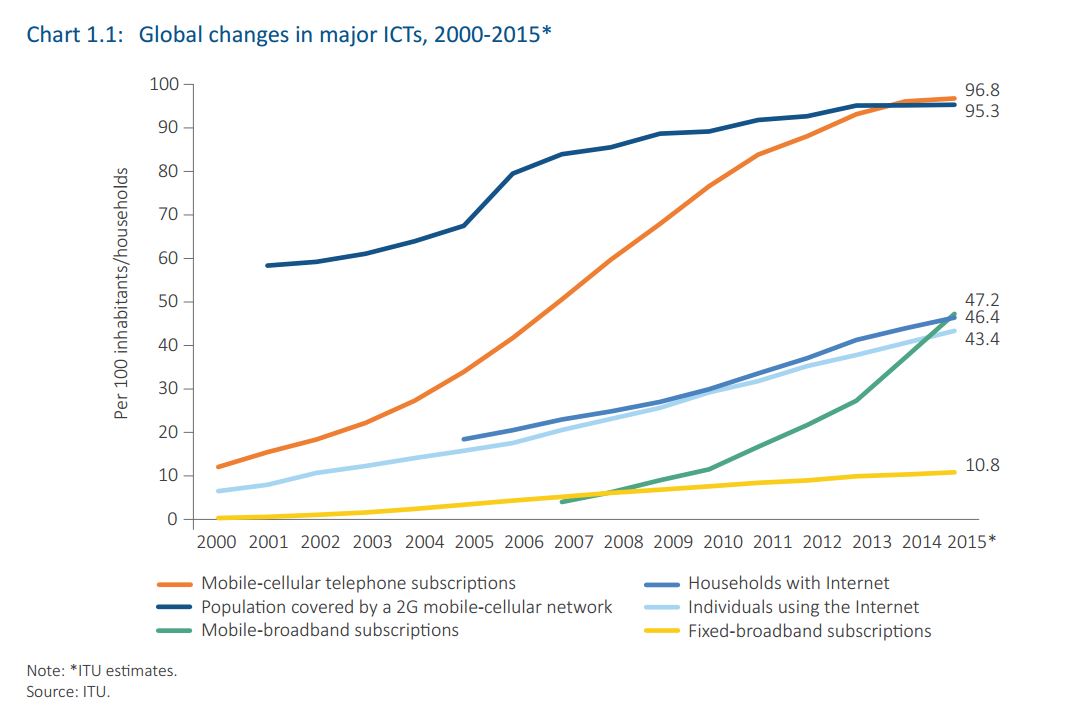 The ITU figures that the proportion of the global population now covered by at least a 2G mobile cellular network is now over 95 percent, while the number of mobile cellular subscriptions his hit 96 percent, quintupling over the last 10 years.
The growth in fixed-broadband subscriptions has not seen the same growth as mobile broadband, with the number of fixed telephone subscriptions worldwide having fallen over the past decade owing partly to fixed-mobile substitution.
While the average price of data has gone down across the globe, the ITU reports dramatic differences in access to mobile Internet and cellular services by region. Just 20 percent of those living in Africa had mobile broadband subscriptions, while penetration in the Americas was near 80 percent.
Price data shows that mobile broadband is getting less expensive and will continue that trend through 2020. Across 119 economies, the cost of a 500 MB of postpaid, handset-based mobile-broadband corresponded on average to 6.5 percent of Gross National Income per capita (GNI p.a.) in 2013 and has since dropped to just 5.1 percent of GNI p.c. on average. The ITU is hoping to get that number down to 3.9 percent percent of GNI p.c. by 2020.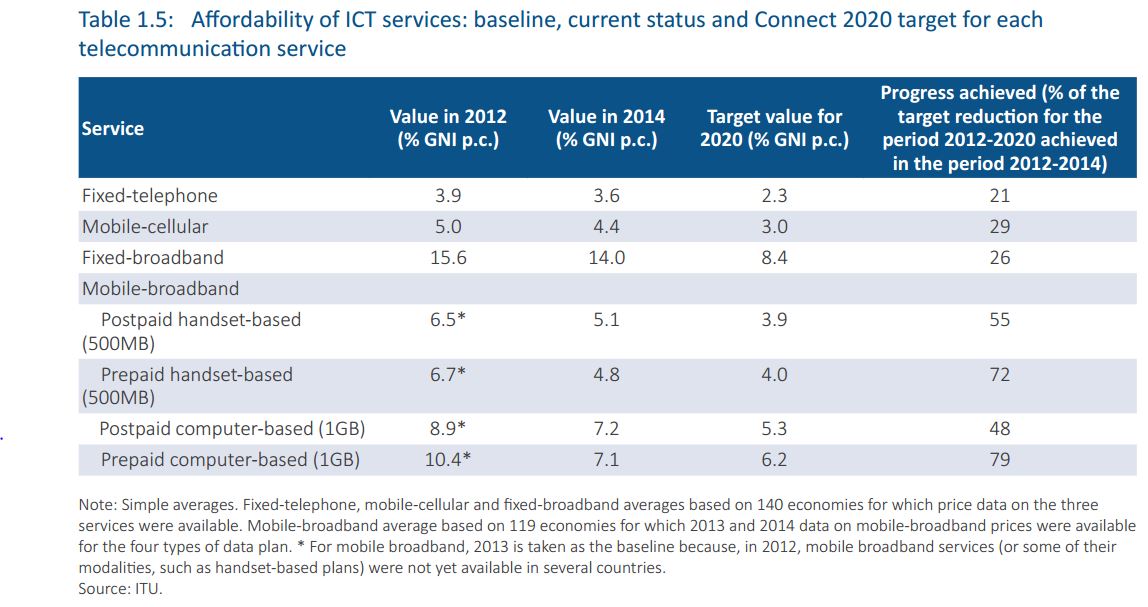 ---
Filed Under: Infrastructure
---