Mahr Inc. will feature its new digital micrometer, Micromar 40 EWRi, along with other dimensional products at this year's WESTEC, September 12-14, 2017, Los Angeles Convention Center, Los Angeles, CA, Booth #1835.
Features include:
Measurement data is transferred to an i-Stick on a computer without any interfering data cables
MarCom software for data acquisition
Measuring data can be transmitted directly into MS Excel or via a keyboard code into any Windows program or existing SPC application
The first digital micrometer with large 10 mm digits on a high contrast digital display, making for safe fatigue-free reading of the measured values
The MarSurf PS 10 from Mahr is an economical and practical roughness measuring unit for mobile use. Using a smartphone-like 4.3″ TFT touch screen display, operation is fast, intuitive and user-friendly. The new generation MarSurf PS 10 design measures 31 roughness parameters, offers a convenient list of "favorite" functions in the display, and provides laboratory level performance on the shop floor.
The MarShaft SCOPE 250 plus is another recent addition to Mahr's growing family of optical shaft measurement systems. Competitively priced and designed to provide fast, accurate, fully automatic measurement of smaller shafts and turned parts directly on the shop floor, the MarShaft SCOPE 250 plus features a highly accurate matrix camera with four million pixels. The system measures parts up to 250 mm in length and 40 mm in diameter, with an accuracy that is previously unknown in this market segment. An MPE (Maximum Permissible Error) of less than 1.5 microns + L/40 when measuring diameter and an even more impressive 3 microns + L/125 when measuring length is significantly more accurate than other systems using line cameras.
For additional information, contact:
Marketing
Mahr Inc.
1144 Eddy Street
Providence, RI 02905 USA
Tel: (800) 343-2050 or (401) 784-3100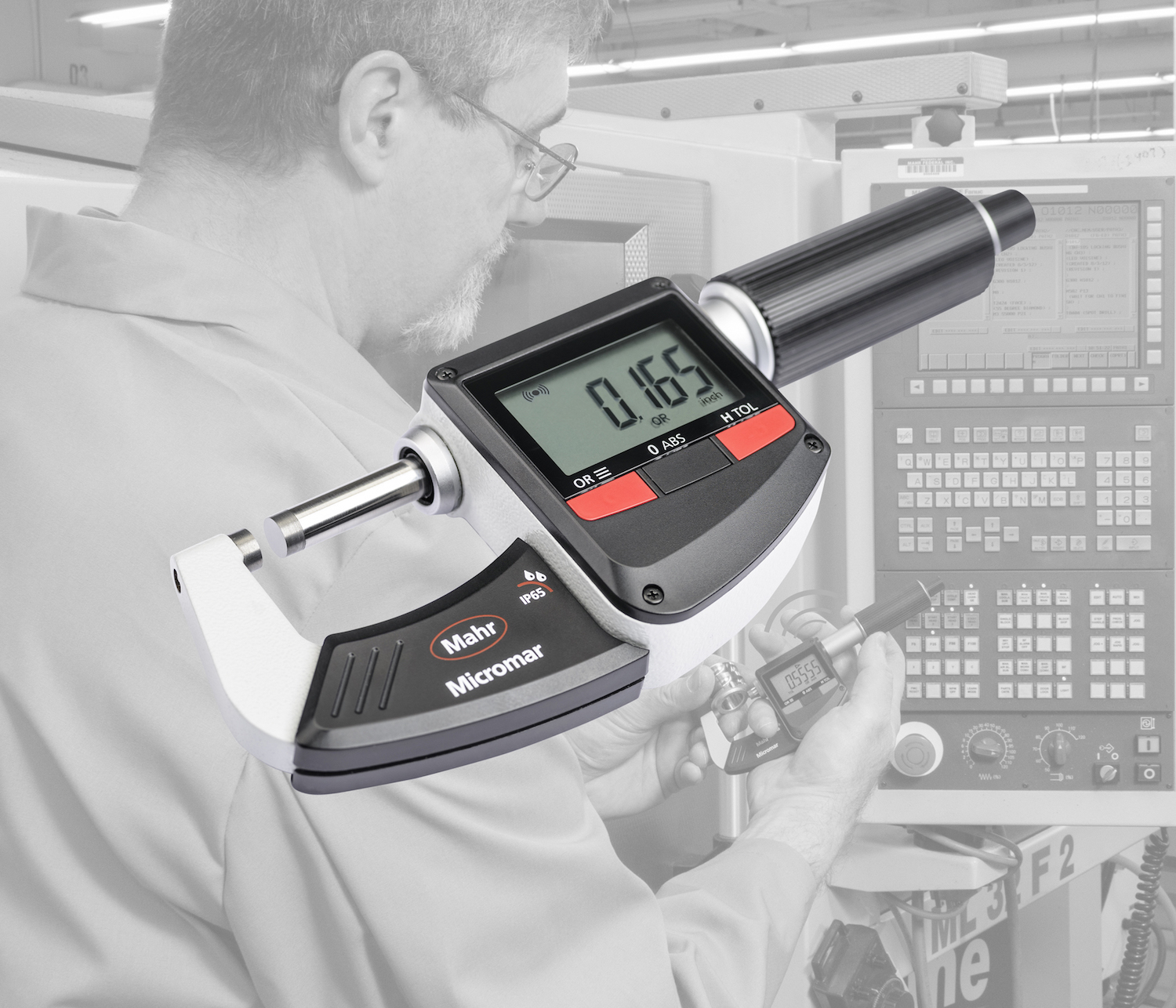 ---
Filed Under: Rapid prototyping
---