SignalFire Wireless Telemetry introduces the TiltSCOUT, a new, patent-pending, intrinsically safe wireless inclinometer for tank hatch detection and pump jack motion monitoring. The innovative device helps mitigate environmental and safety risks associated with accidental emissions from tanks by monitoring and reporting the status (opened, partially opened, closed) of the tank's hatch. The built-in, three-axis sensor continually monitors the hatch and wirelessly transmits status if the tank hatch is moved. This feedback can help operators avoid or minimize environmental and unsafe gas emissions from a tank.
When operating in a pump jack mode, the TiltSCOUT detects the change in angle (movement) of the pump jack walking beam to verify operation and report on/off events so operators can quickly resolve issues if pumping unexpectedly stops.
This latest wireless node from SignalFire reports information to a central gateway that can be connected to a control center for remote monitoring. Modbus or digital alarming is available at the gateway. This maintenance-free, non-contacting sensor incorporates a 900mHz radio and antenna for long-range data transmissions (up to ½ mile), and an internal battery pack that supports offers long-term operation of five years.
Featuring a small footprint and simple design, the angle sensor is easy to install. Operators simply mount the TiltSCOUT on the Pump Jack (a magnetic base can be used) or tank hatch (bracket) without wires associated with a traditional wired system. With a NEMA4X enclosure for outdoor environments, the unit is Class 1 Division 1 certified for use in hazardous locations.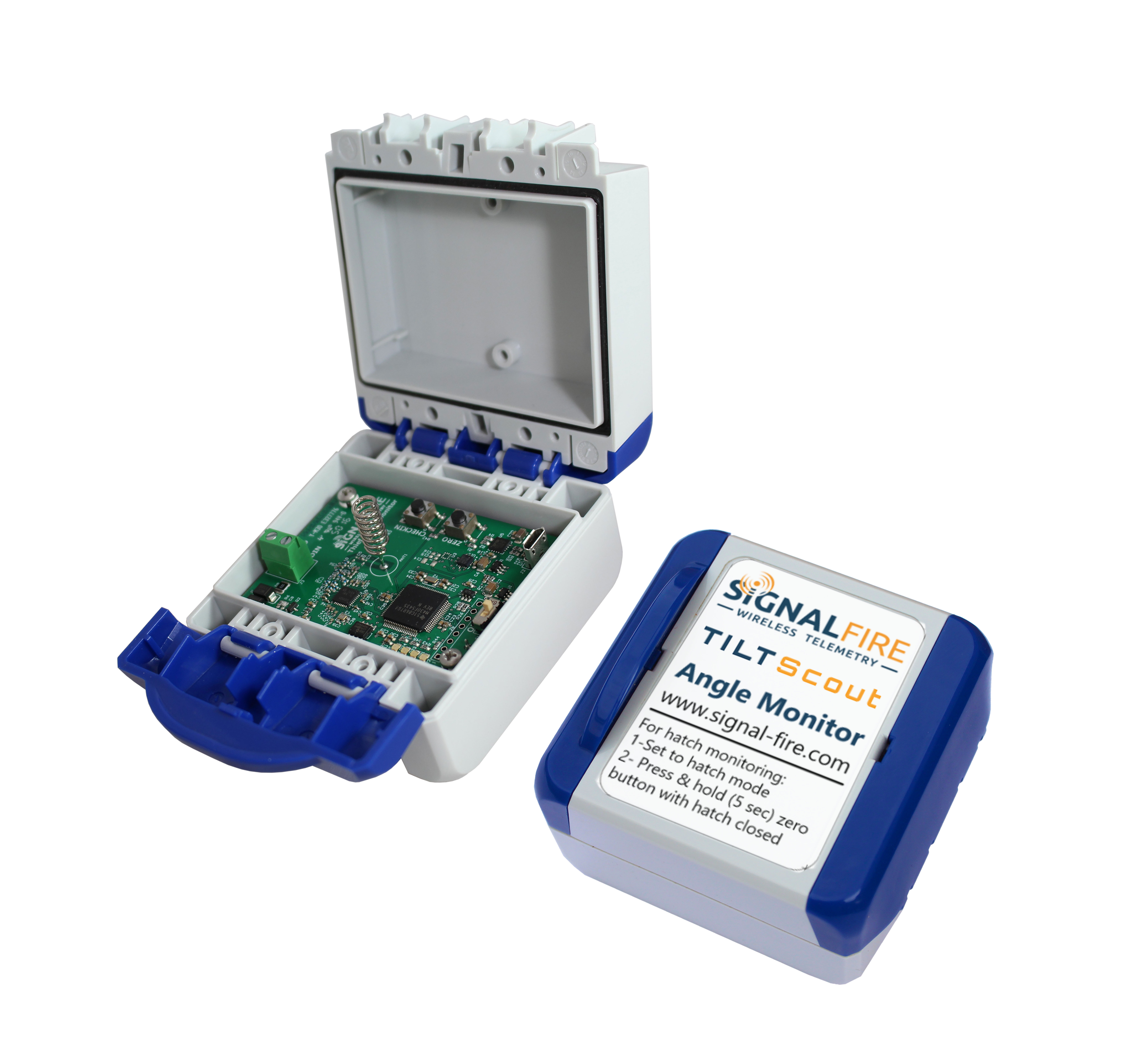 ---
Filed Under: Infrastructure, Flanges • supports • mounts • brackets
---