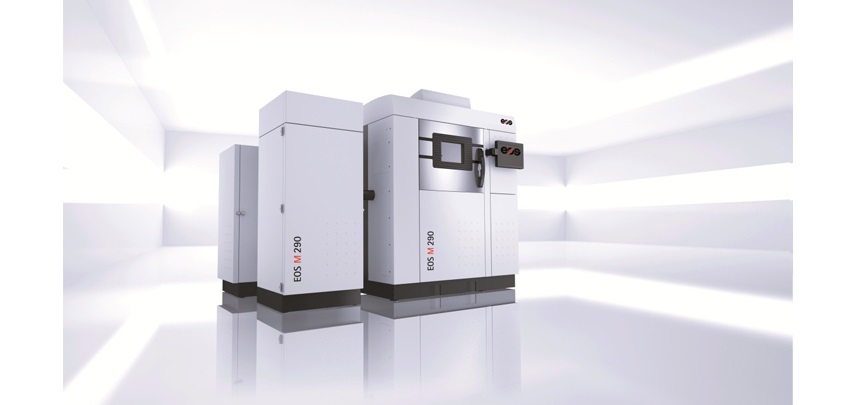 Additive manufacturing is always developing, with new technologies enabling more robust parts, quicker manufacture, and more precise understanding of the processes. EOS announced today a new tool for enabling real-time process monitoring, as part of a collaboration between EOS and quality assurance supplier plasmo.
Their automated surveillance offered with the EOSTATE MeltPool Monitoring system for direct metal laser-sintering, an add-on to the EOS M 290 DMLS, allows for detailed examination of the melt pool during the AM build process. It does this by using two photodiodes, both on and off axis; a specialized signal amplifier; a camera adapter, and spectral filters which separate the light created in the course of the AM process from light created by reflections from the laser.
Data is then analyzed in either 2D or 3D mapping. This can examine individual parts, individual layers, and individual processes, and uses three different algorithms for its calculations.
Before the live monitoring, users can set custom parameters to correspond with the type of data they need. The EOSTATE MeltPool Analysis Toolbox also includes the identification of error indications during live monitoring.
Live monitoring allows for more detailed understanding of the AM process and for detailed quality assurance, needed to comply with corporate needs and develop additional processes. This quality assurance then can not only be used to increase faith in the consistency and robust performance of the technology, but also be used to better understand the standards necessary for its increased proliferation.
---
Filed Under: Industrial automation
---