IKO International has expanded its line of CFKR series of Double Hex Hole Cam Followers. The outside diameter of the outer ring is now available in 22 and 26 mm, with current models as high as 90 mm.
These bearings are designed for outer ring rotation and have superior rotational performance with a small coefficient of friction and high load capacity. Consider the CFKR 90 V model, which features a dynamic load rating in excess of 67,000 N, compared to 40,500 N for similar cam followers on the market.
Because the structure of the CFKR series features hexagon holes on both stud ends, it can be tightened from the cam follower head or stud end. Variations are available for roller construction (cage or full complement), shape of the outer ring outside the surface (crowned or cylindrical) and seal structure (shield or sealed type).
IKO's CFKR series meets the diverse needs of applications including transfer systems on machine equipment and production lines. Modifications can be made according to customer requirements.
About IKO
IKO is a world leader in needle roller bearings and linear motion rolling guides and was the first Company in Japan to initiate technical developments on the needle roller bearing. Compared with traditional ball bearings and other roller bearings, the needle roller bearing is small in size and light, but offers a very high load capacity. Needle roller bearings help to make the overall equipment more compact, thus saving money and resources. IKO has also developed a range of linear motion rolling guide units for applications that require extremely high levels of precision, such as semiconductor manufacturing equipment.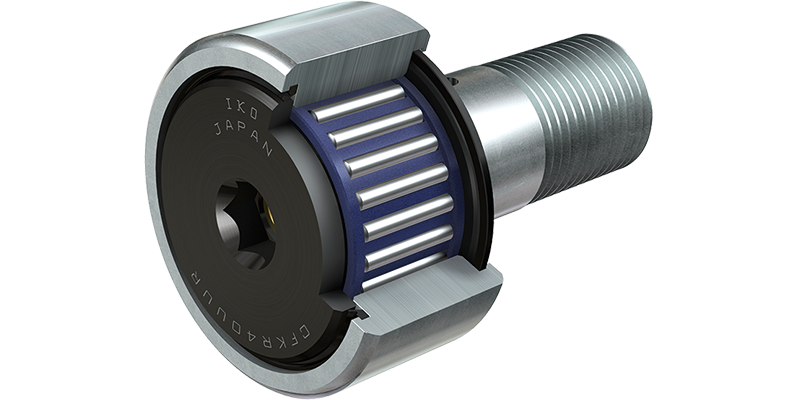 ---
Filed Under: Rapid prototyping
---