binder USA offers Industrial Ethernet – M12 Automation Technology In A-,D-, and X-Code industrial Ethernet connectors and cordsets. The binder connectors and cordsets deliver high-speed transmission up to 10 Gbps with superior overmold tools, cable flex rating, jacket material, color and inside/outside usage with cordset lengths up to 90 m.
binder M12-A locking connectors are used for industrial networks needing power or signal using CAN, CANopen, PROFIBUS PA and DeviceNet devices. The Series 713 offers many different cable connectors, panel-mounted receptacles, and accessories. Connectors have industry-standard A-coding and have "Hexagon" locking sleeves for hand-tightening or torqueing of connections.
Some with UL approvals
Plastic, metal or stainless-steel shells
3 to 12 contacts per connector
binder industry-standard D-coded connectors used for EtherNet/IP, EtherCAT, and PROFINET devices. The IP67 field-attachable connectors offer cage clamp or screw termination, both aimed at providing quick and easy installations. Some connectors feature an Iris Spring for quick and reliable termination between the plug and the cable shield.
250 V / 4A
IP67 rated
5-8 mm Cable Outlet
binder industrial Ethernet X-coded connectors are ideal for industrial network applications in harsh environments. It is possible to transmit up to 10 Gbps and the X-coding design conforms to IEC 61076-2-109. Overmolded male M12 double-ended cordsets and male M12 to male RJ45 Cat6A cordsets are currently available. All cordsets are available in standard 2, 5 and 10 meter lengths.
50 V / 0.5 A
IP67 rated
5.5-9 mm Cable Outlet
binder USA also manufactures custom cordsets: M8, M12, and 7/8" cable assemblies to meet many custom requirements in the US.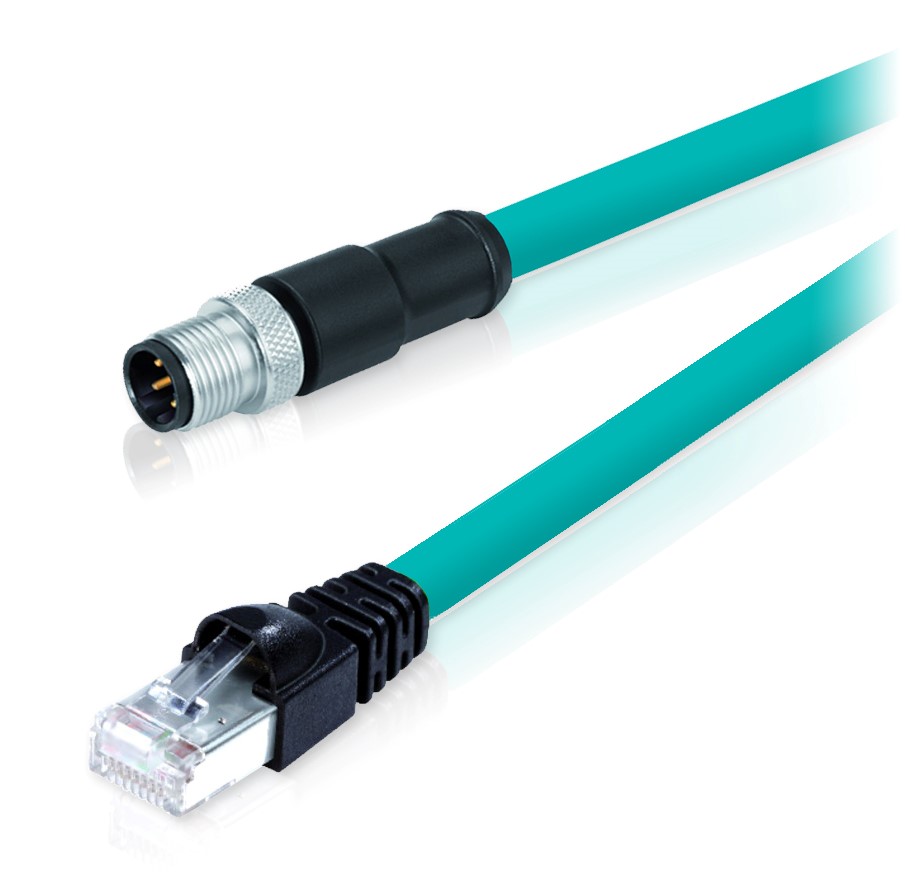 ---
Filed Under: Industrial automation, Connectors (electrical) • crimp technologies
---