Laird has unveiled the industry's first adhesive-backed flexible antenna designed to be used directly on metal surfaces, enabling the Internet of Things to continue its explosive growth to about 50 billion connected "things" worldwide by 2020. Laird's new, patented antenna mFlexPIFA joins the family of antenna solutions that are engineered to provide unmatched quality and flexibility, and solve real-world antenna design challenges, especially in products that will become a part of the Internet of Things. Features include:
The antenna can be placed directly onto metal surfaces without detuning the antenna, which until now has been a major challenge faced by product designers and original equipment manufacturers
Can be used on curved — concave or convex — metal surfaces to provide greater flexibility in design and superior antenna gain and performance
About the size and thickness of a quarter
Ideal for wirelessly connecting everything from household appliances and automated equipment to medical devices and millions of other items
Based on a Planer Inverted-F Antenna (PIFA) structure comprised of a mylar antenna element with a foam core, resulting in a low profile, flexible antenna
Can be mounted in a wide range of embedded and external applications with metal surfaces and enclosures
Available in a 2.4 GHz version for Wi-Fi, Bluetooth, Zigbee, Thread, and general ISM applications
Certified for use in selected Laird Bluetooth and Wi-Fi modules
For more information, visit LairdTech.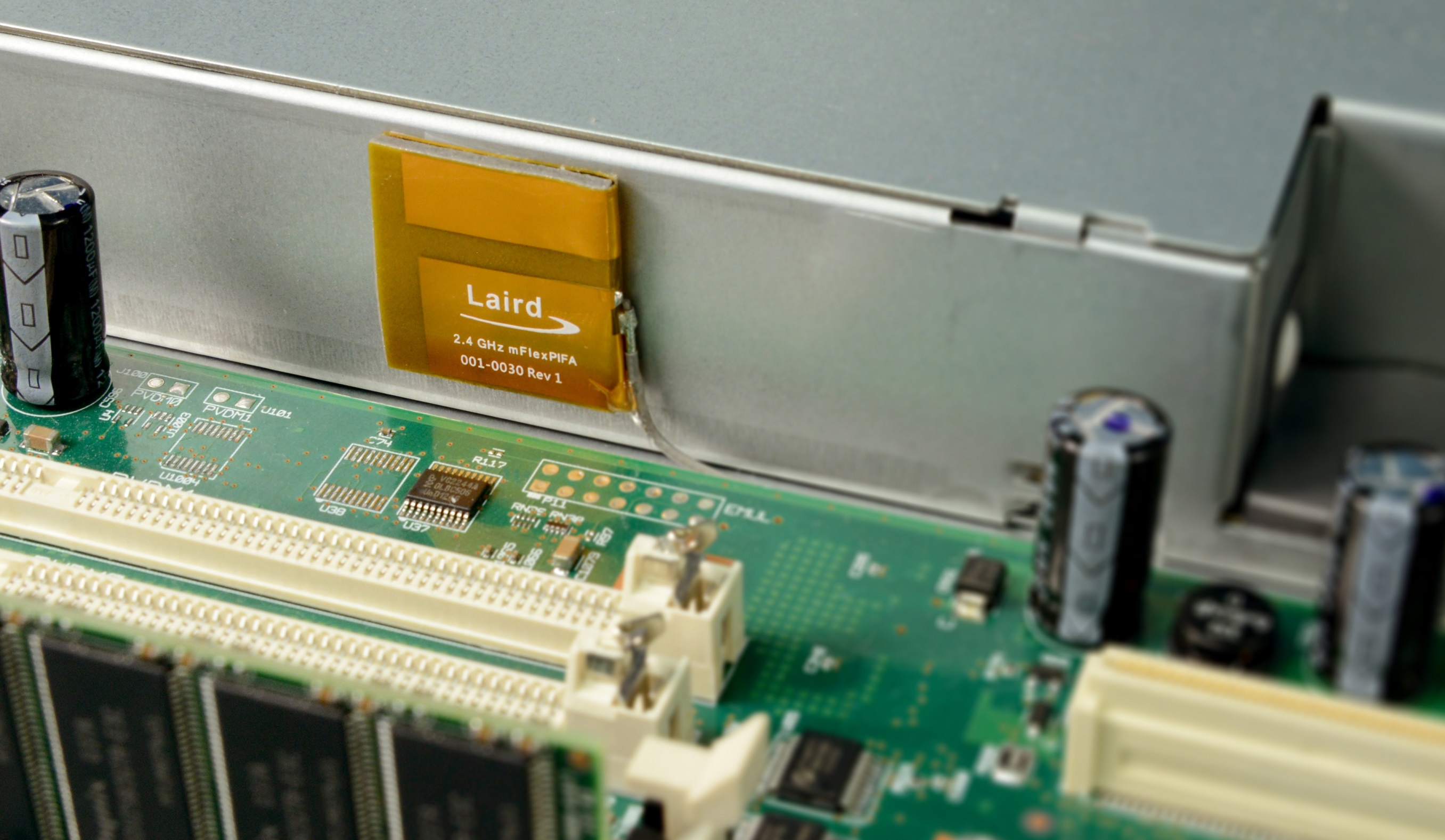 ---
Filed Under: M2M (machine to machine)
---