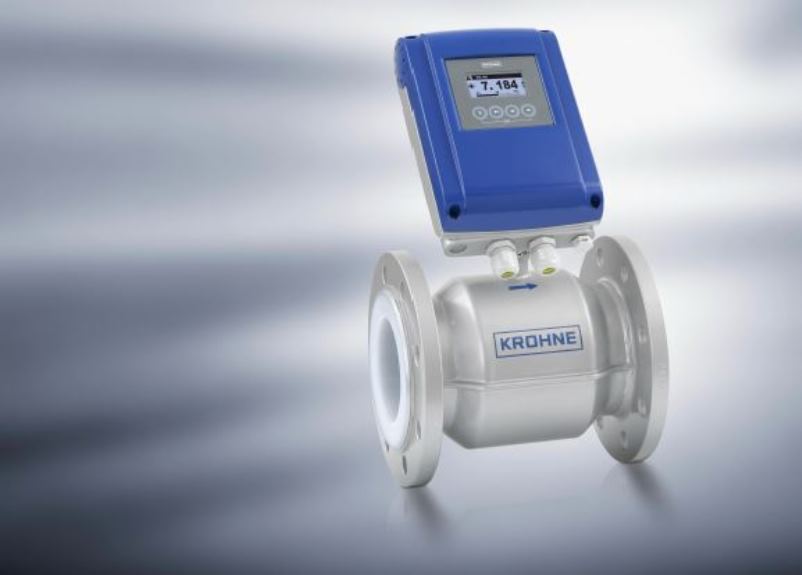 Krohne, Inc. now offers the Optiflux 4100 electromagnetic flowmeter ideal for farming and agricultural applications, including liquid manure application, dragline pump safety, and even billing for commercial applicators. KROHNE's meter can provide an accurate record of the fluid that was moved. It can be independently verified to validate the measurements. It works equally well on tank wagons or hose systems.
Krohne offers a range of sizes for the Optiflux 4100, as well as special construction options, and customized inner diameters and thicknesses. External coatings are available for subsoil installation. Also available are optional protective coating paint specifications in accordance with SO 12944. Every meter leaving the factory is wet-calibrated on Krohne's traceable calibration rigs.
Key Features
fully welded construction
full bore pipe construction
absence of moving parts
wear- resistant liner materials
widely used for custody transfer applications
has a wide range of certifications, including Organisation Internationale de Métrologie Légale (OIML) R49 and R117, and Measuring Instruments Directive MI-001 and MI-005
available with a wide choice of housing and flange materials, including various grades of stainless steel
features bi-directional flow metering and a wide range of approvals for hazardous areas
extensive diagnostic capabilities.
For more information, contact:
---
Filed Under: Industrial automation
---