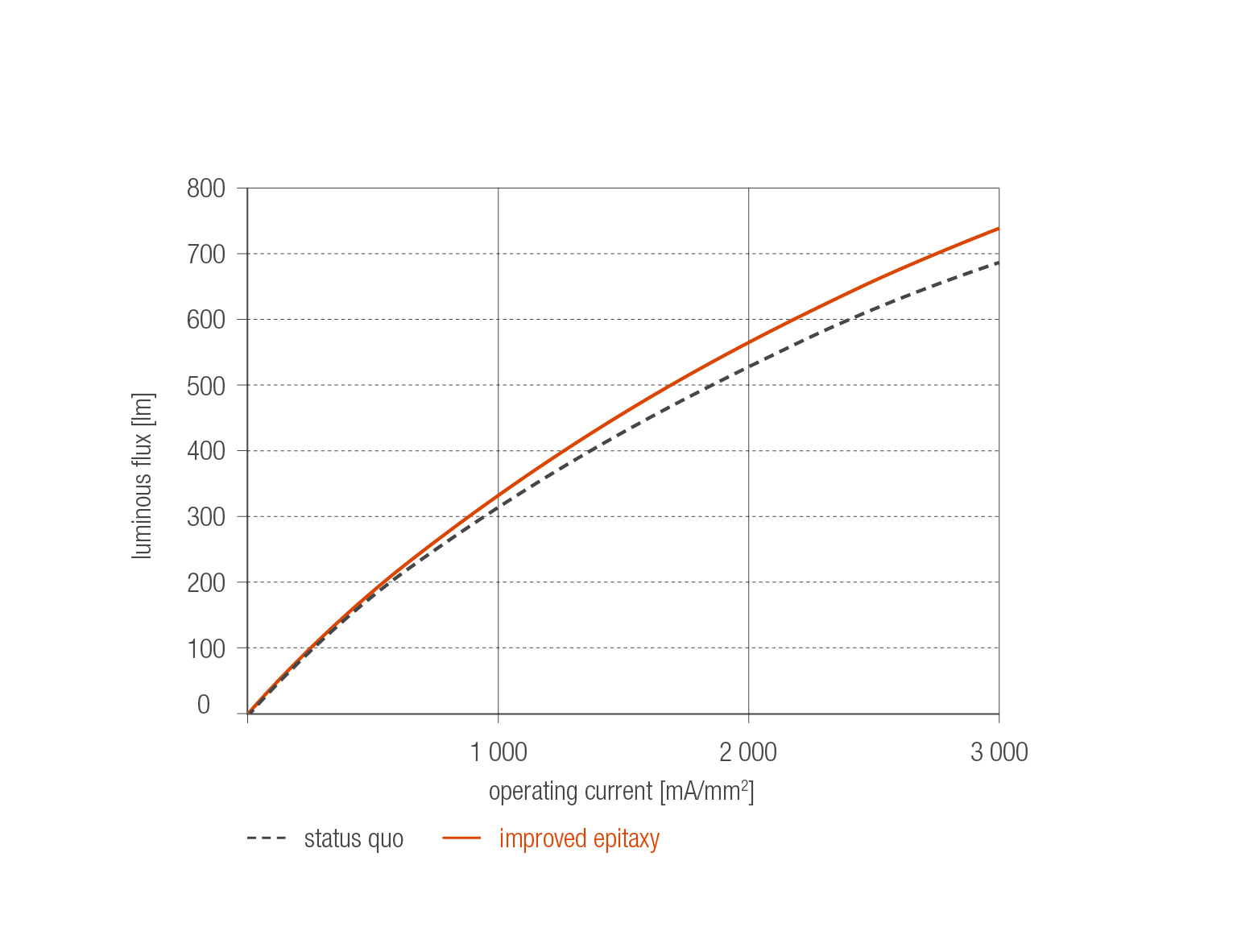 Osram Opto Semiconductors' research lab has considerably improved the luminous efficacy of its high-power LEDs by reducing the unwanted droop effect at high currents. This development was made possible by optimized epitaxial growth processes. At a current density of 3 A/mm², the quantum efficiency of the LEDs is now a full 7.5 percent above the previous level.
The unwanted drop in efficiency as the current density increases, commonly referred to as "droop", limits the maximum luminous efficacy of indium gallium nitride based light emitting diodes (LEDs) and is, therefore, the subject of intense research and development activities worldwide. Engineers at Osram Opto Semiconductors have now been able to reduce this effect considerably and achieve a significant increase in the efficiency of the LEDs.
Key Features
typical luminous flux of 740 lm was verified in a QFN LED package (Quad Flat No Lead) under laboratory conditions and at a current density of 3 A/mm²
an improvement of around 7.5 percent compared with previous typical values (6200 K, Cx 0.319, Cy 0.323, single-chip version)
at low current densities of 0.35 A/mm², the benefit of the optimized LEDs is around 4 percent
The new processes are being used in all LEDs from Osram Opto Semiconductors based on UX:3 chip technology and will also have a positive impact on other high-power products. The results will be integrated step by step in the company's existing product portfolio.
For more information, contact:
---
Filed Under: Industrial automation
---