Mounting options for EMI/RFI shielding BeCu and stainless steel finger stock gaskets from Tech-Etch include Snap-on, Stick-on, Clip-on, Track, extrusion, welding, and soldering. Gaskets are offered in strips ranging from 16 to 24 inches in length, in continuous coils up to 35 feet long, as single fingers, cut to requested lengths, or formed into contact rings. Over 100 standard profiles are available.
A variety of in-house plating options keeps lead times short. In addition, Quick Delivery Programs are in place for both clean & bright and tin plated standard and configured product to support customers' urgent requirements. Downloadable interactive sales drawings allow the user to modify the strips to their exact requirements.
Beryllium copper's mechanical and electrical properties make it the ideal material for EMI/RFI shielding, with over 100 db attenuation. BeCu offers maximum spring properties for strength and fatigue resistance, as well as long life without compression set. An optional DiamondBack (dB) textured surface for high frequency applications is available. Standard gaskets can also be modified minimizing the cost of producing custom gaskets. Free gasket samples are available.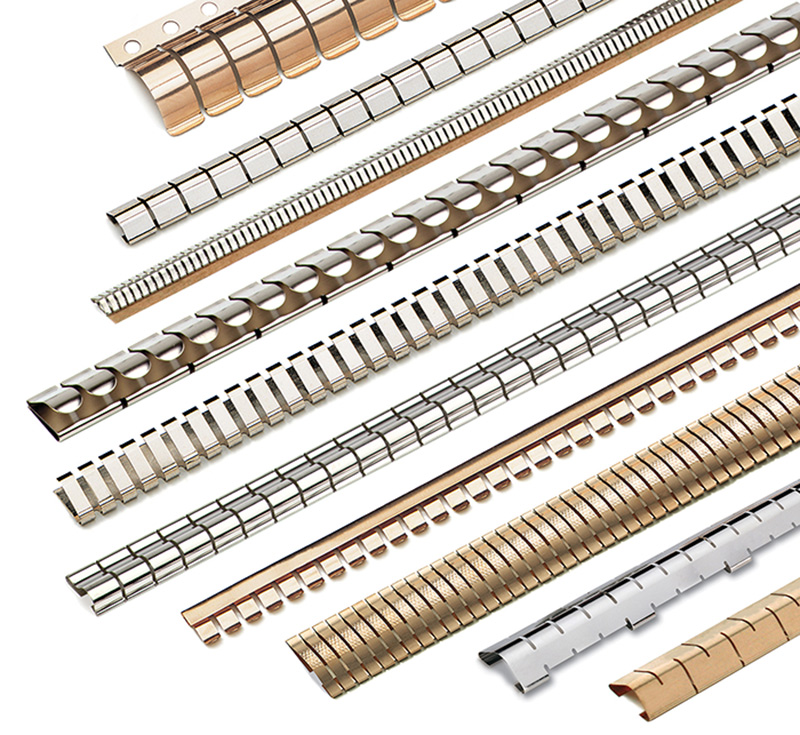 ---
Filed Under: Industrial automation
---