Mahr Federal wireless data transmission capability is now integrated within its families of MarCal digital calipers and MarCator digital indicators using proven wireless technology. Both MarCal digital calipers and MarCator digital indicators send data to a small i-stick receiver, resembling a common USB flash drive. MarCom software makes data acquisition simple: just take a measurement and transmit measuring data directly into MS Excel or via a keyboard code into any Windows program without the need for external transmitters or cumbersome cables. It's even possible to apply the wireless data collection capabilities to existing SPC applications.
Mahr Federal's broad line of mechanical comparative gages can now be upgraded for wireless data transmission with the addition of a MarCator 1086 or 1087 wireless digital indicator. The line includes a wide array of snap gages, ID & OD gages, fixed and adjustable bore gages, as well as depth and comparator stands.
The MarConnect integrated wireless interface is active as soon as the i-stick is plugged in, and each caliper/indicator is identified by signal coding in the MarCom software so there is no confusion as to signals. Wireless data transmitters are built into the digital calipers and indicators; no interface boxes or additional batteries are required. Plus, integrating the transmitters into the gage electronics makes the units extremely energy efficient and can extend battery life up to 50% longer than competitive systems.
Key Features
MarCal 16 EWRi digital calipers are easy to read with a large clear digital display
Feature lapped guideways, a reference system that retains the zero position setting, and a number of options and accessories
MarCal 16 EWRi digital calipers are protected against dust and immersion to class IP67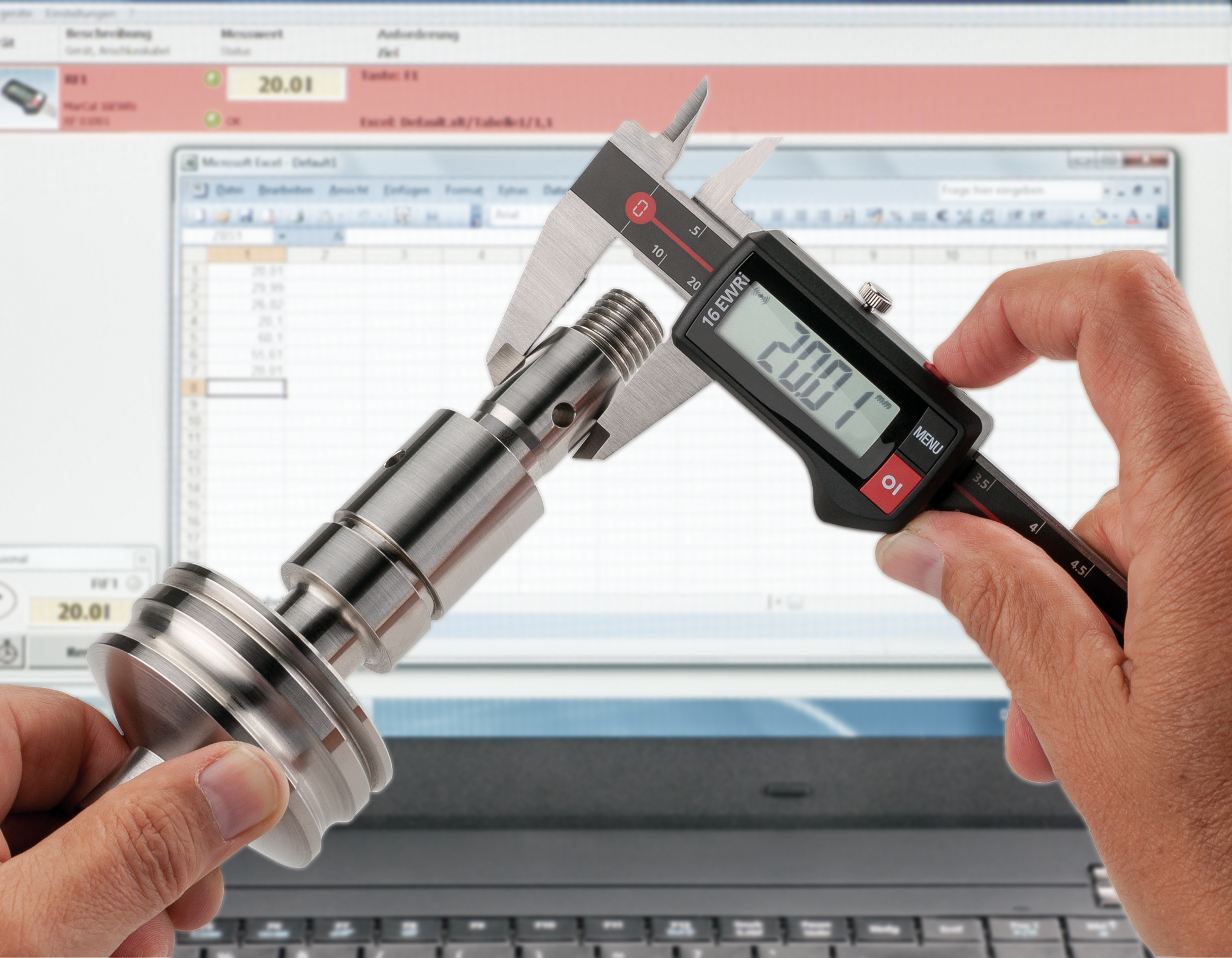 ---
Filed Under: Industrial automation
---