Important product additions to the BioPure range from Watson-Marlow Fluid Technology Group will reinforce the organization's position as the leading provider of technologies for complete high purity fluid path solutions.
BioPure has innovated a range of high purity Platinum-cured silicone gaskets and Platinum-cured silicone braided hoses, adding to its extensive range of fluid path components. Leading the market with the highest level of validation available and extractable data in line with BPOG guidelines, this technology is designed to meet the exacting requirements of biotechnology and pharmaceutical single-use applications; enabling users to simplify and expedite validation procedures. Features include:
Silicone Gaskets
High purity Platinum-cured silicone gaskets are designed for bioprocessing applications where fluid path connections are needed
Gaskets are precision engineered to achieve a smooth bore, contamination-free fluid path under clamping compression
Gaskets are designed in accordance with ASME-BPE standards and are ISO14644 Class 7 cleanroom manufactured and packed
Available in 10 size options from ½" to 8" unflanged, and in eight flanged size options from 1" to 8"
Silicon Braided Hose
Single and double braided flexible hoses designed for high pressure applications
Excellent bend radius
A continuously extruded silicone bore assures the integrity of the contacting fluid
Able to withstand repeated autoclave and sterilisation processes
Manufactured and packed within an ISO14644 Class 7 cleanroom environment, giving users full batch traceability to raw material
Supported by industry leading validation and extractable data
A total of 10 inner diameter sizes for single braided hose are available from 0.125" to 1", while double braided hose comes in ½", ¾" and 1" internal diameters
For more information, visit Watson-Marlow Fluid Technology Group.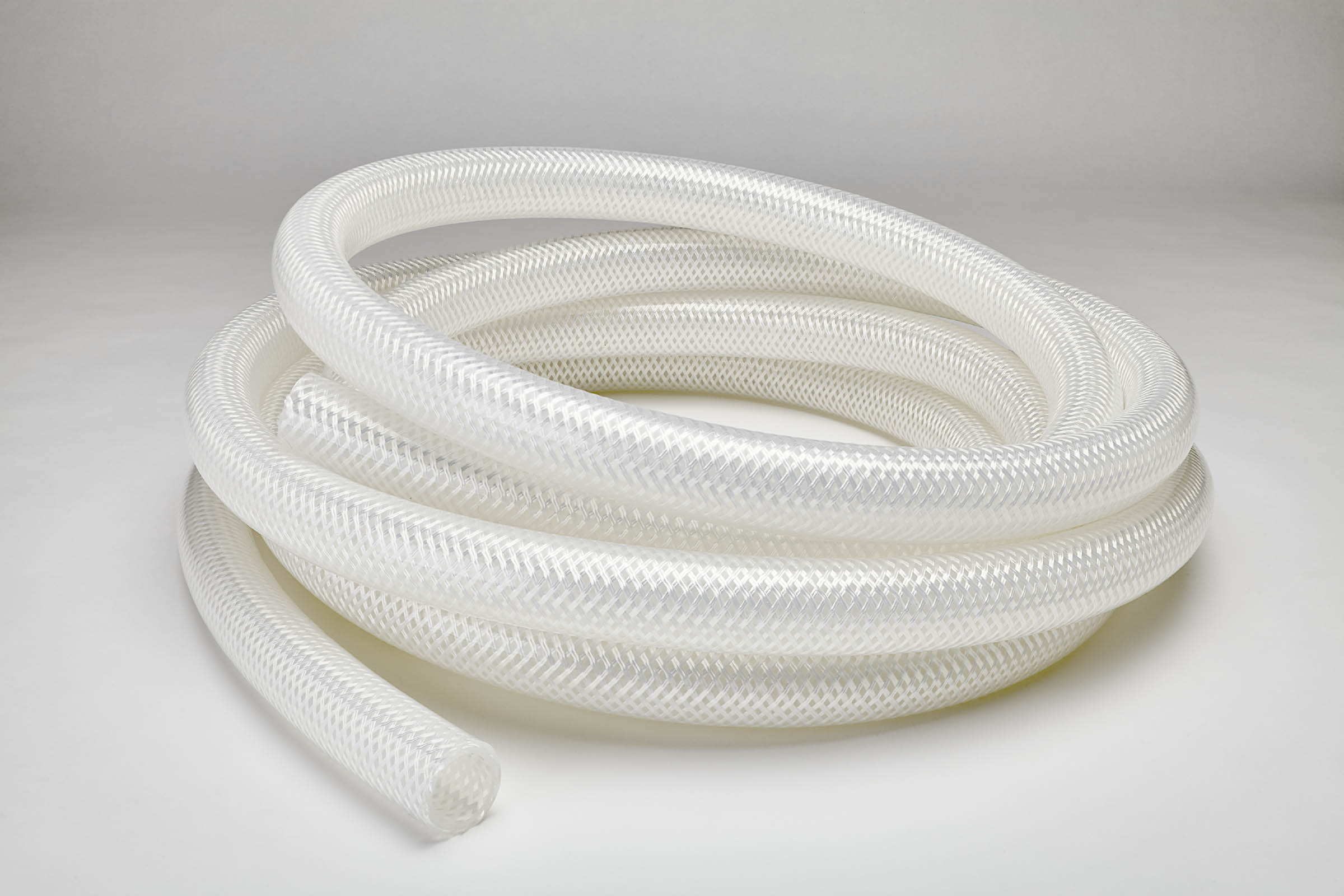 ---
Filed Under: Industrial automation
---