Optimized for use in harsh industrial environments, the 1554 flat lid and 1555 styled lid ranges of ABS and UV stabilized polycarbonate enclosures from Hammond Manufacturing provide IP66 sealing and good mechanical protection. The light grey RAL 7035 enclosures are designed to house printed circuit boards or DIN rail mounted components. IP66 sealing is achieved through a one piece silicone gasket in a tongue and groove seal. 23 sizes from 2.60 x 2.60 x 1.60 inches (66 x 66 x 41 mm) to 9.40 x 6.30 x 4.70 inches (239 x 160 x 119 mm) are available with flat and styled self colored, clear and translucent lids. Flanged lids for 10 sizes, from 4.70 x 2.60 x 1.65 inches (119 x 66 x 42 mm) to 7.10 x 4.70 x 2.44 inches (180 x 119 x 62 mm), provide increased security by preventing access to the interior without removing the enclosure from the surface to which it is attached.
The styled lids include a recess suitable for mounting a membrane keyboard and are also fitted with PCB mounting bosses. Bases are fitted with internal DIN rail mounting tabs in all but two sizes and standoffs for mounting PCBs or optional internal panels are provided in all versions.
To avoid any possible corrosion problems the base inserts and self-captivating lid screws are both stainless steel, located outside the gasket; additional holes in the base, again outside the gasket seal are provided to allow the enclosure to be wall or shelf mounted. An optional foot kit is also available. Optional steel panels suitable for mounting heavy components can be fitted to the integral mounting points in the base; the bases also feature molded slots to enable 1.6mm thick PCBs to be mounted vertically into the enclosure.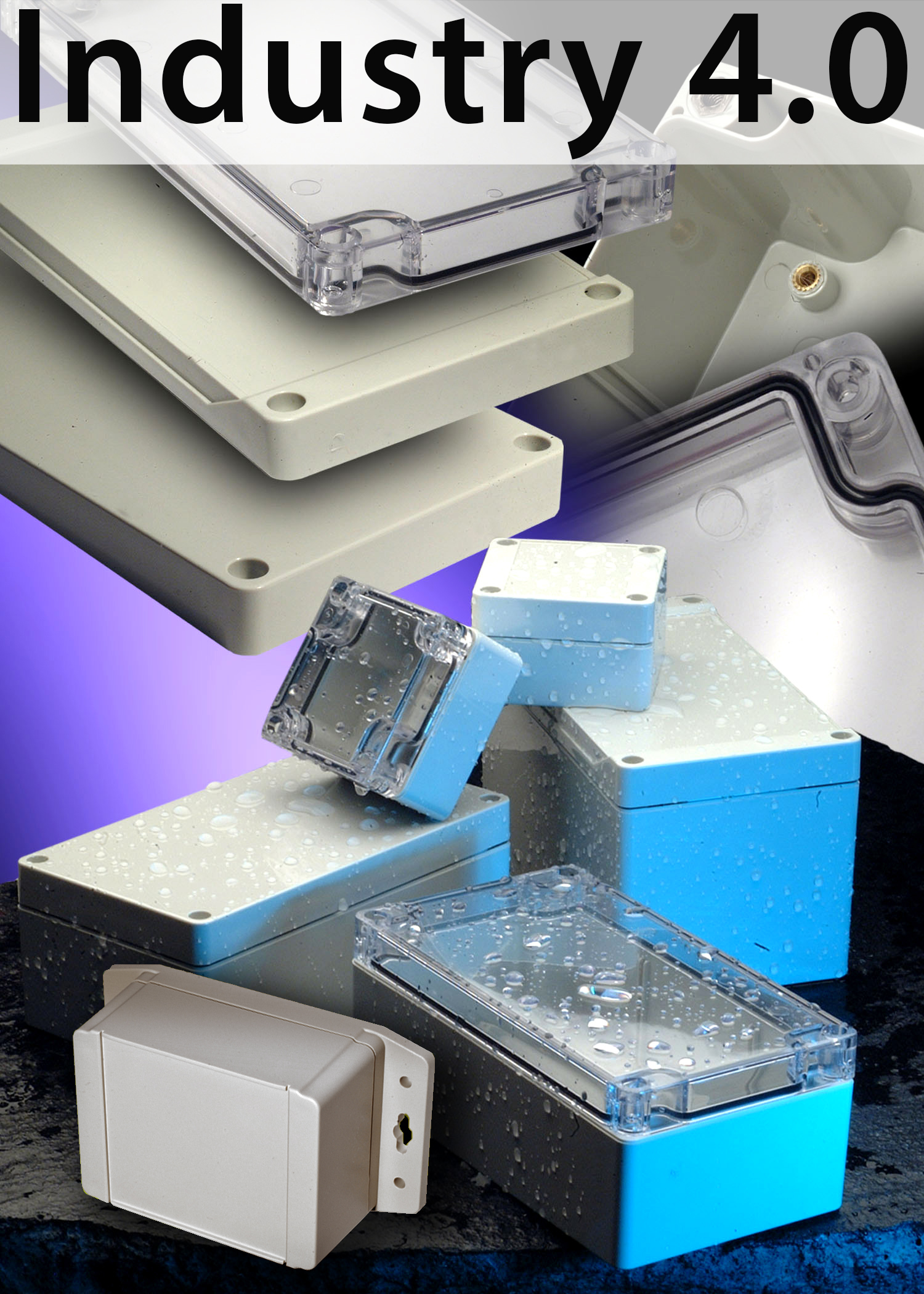 ---
Filed Under: Industrial automation
---