Russian cruise missile went astray after a test launch Tuesday, landing near a village in northwestern Russia but inflicting no casualties, the Russian Defense Ministry said.
The ministry said in a statement carried by Russian news agencies that the missile inflicted no damage when it fell near the village of Nyonoksa on the White Sea coast in the Arkhangelsk region.
The Tass news agency, however, reported earlier that the missile hit a three-story building in Nyonoksa, damaging its roof and several apartments and causing a fire. It also said there were no casualties.
The ministry said the missile "deviated from its designated flight path" due an unidentified problem as it was being tested by NPO Mashinostroyeniye. The company, one of Russia's leading missile manufacturers, had no immediate comment on failed launch.
The ministry didn't mention the missile type or offer any other details. It said experts were working to determine the reasons behind the failure.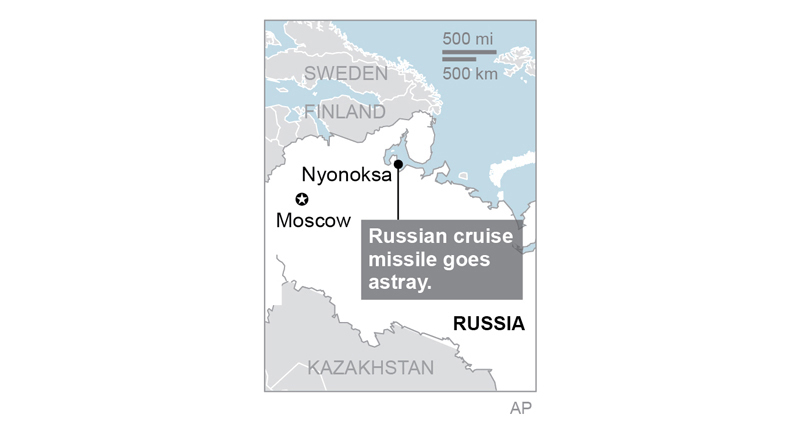 ---
Filed Under: Aerospace + defense
---