Santa Tracker Is Coming to Town
Tis the season for traveling, but no jet setters' whereabouts are more sought after than old Saint Nick. In fact, aerospace software manufacturer, Analytical Graphics, Inc. (AGI) has worked with the North American Air Defense Command (NORAD) Operations Center since 1997 to keep tabs on Santa Claus with its Santa Tracker experience.
"Preparing for the December 24th journey is one of our most important projects," says AGI Co-Founder and CEO, Paul Graziani. "Our team is honored to continue this partnership with NORAD to bring this fun tradition to life during the most wonderful time of the year."
Using AGI's Systems Tool Kit (STK) software and open-source web-based globe, Cesium, NORAD can plan, visualize, and interact with Santa on his journey.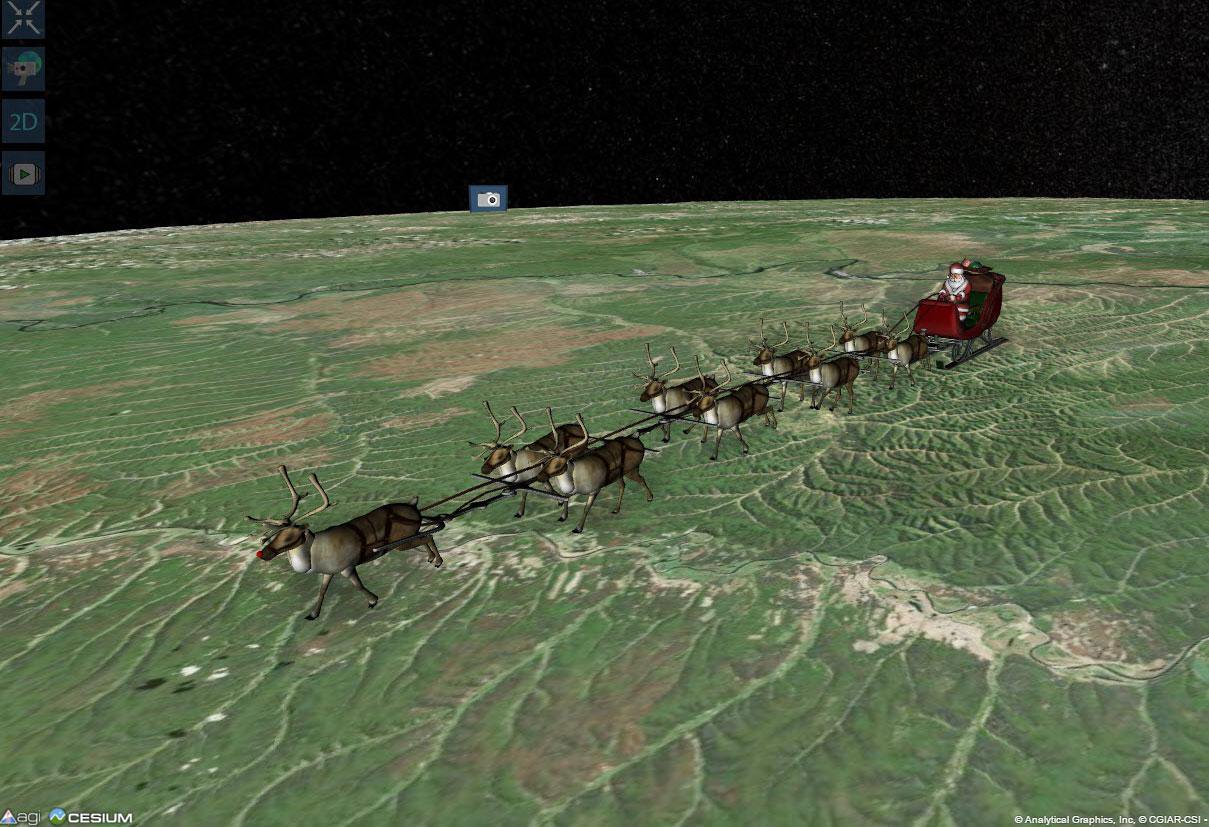 Once the sleigh is loaded with its precious, merry cargo, and Rudolph and the other reindeer are ready for their journey, NORAD's "Santa Cams" stationed around the world, capture Kris Kringle and stream video into Cesium. Cesium's mapping technology is able to display Santa's current position on the 3D globe, which models realistic terrain.
According to AGI, viewers can follow Santa's adventure starting at the International Date Line at 2:01 a.m. ET, and track his progress as he passes famous landmarks such as the Eiffel Tower, the Great Wall of China, and even NORAD's Colorado Springs headquarters.
---
Filed Under: Aerospace + defense
---