Tech-Etch beryllium copper finger stock gaskets mounted on track provide the security of mechanical assembly. Available in a wide variety of sizes and a complete range of plating options, the shielding will close gaps from .05″ up to .25″.
The extremely durable gaskets are ideal for bi-directional applications such as drawers and plug-in modules, plus require only a low closing force. Shielding is offered in lengths from a single finger in the OMNI style up to 24″ long. The track is installed with pressure sensitive tape, plastic rivets or spot welding.
Free samples of track mount EMI/RFI shielding are offered on our website.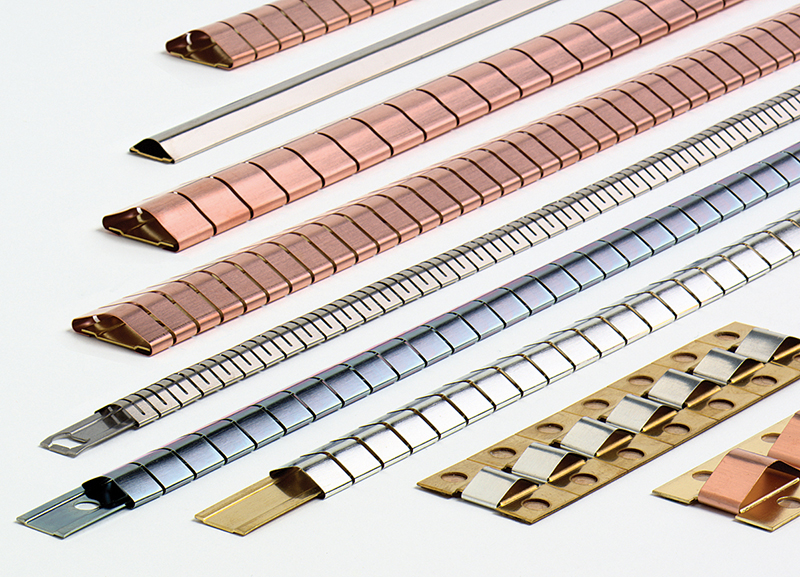 ---
Filed Under: Industrial automation
---