What's a company to do when its dreams crash and burn? Turn to Stephen Hawking for help.
Virgin Galactic, the underdog in the private space tourism community, had some pretty aspirational goals of sending wealthy passengers into space (a seat aboard the commercial aircraft would cost you a whopping $250,000).
The company received a ton praise for inspiring people to study space, and ultimately, getting more people to reach space during a time of [devastating] budget cuts. Their original design, the SpaceShipOne, even won the $10 million X-Prize in 2004.
But it's safe to say the company's good rep has gone out the window after last year's deadly SpaceShipTwo crash.
One of the pilots on board unlocked the feather system—which is basically a braking system to allow the rocket to descend from space—too soon at a speed of Mach .8 instead of Mach 1.4. The pilot didn't activate the feather system, but aerodynamic load overpowered the actuators holding it in place, forcing it to open and causing SpaceShipTwo to break up in flight.
Critics blamed the premature unlocking on the pilot's inexperience operating under the pressure and vibration loads. Virgin Galactic was also criticized for not taking safety more seriously, and rushing the process. (The FAA had been under pressure to approve the SpaceShipTwo flight within its 120-day period for weighing such applications.)
This is why we can't have nice things (and why we should have automated pilots).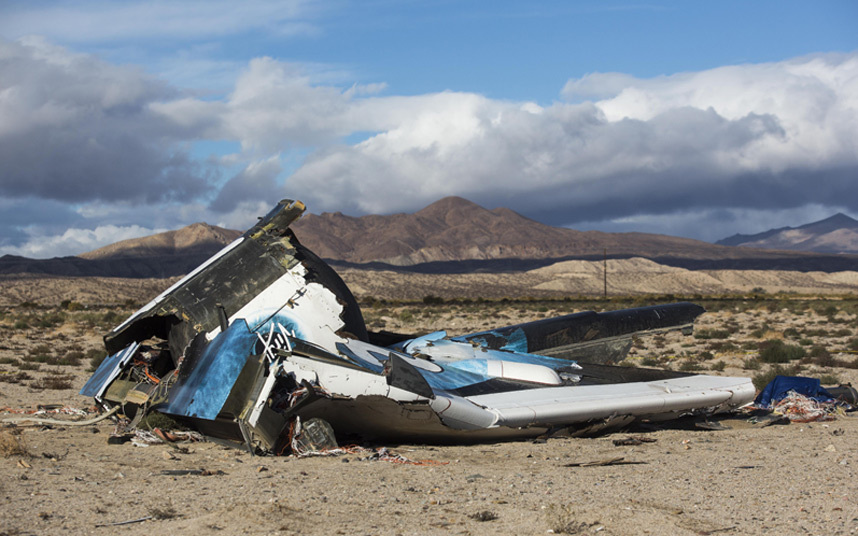 But Stephen Hawking still has faith in Virgin Galactic. In fact, he even wants to help the company rebuild its ego. Come February, Hawking plans to help unveil Virgin Galactic's new spaceship.
"We are very honored that Stephen has agreed to help us unveil our new spaceship in February if he is feeling well enough," CEO Richard Branson recently penned.
"He has long been an inspirational for all the team, as well as an enthusiastic advocate for our goals of democratizing access to space for the benefit of life on earth."
And apparently the feelings are mutual.
Experiencing space has always been on Hawking's bucket list, so he's excited to be on board.
"With delight I found myself with what I understand, is the only free ticket for a Virgin Galactic space flight that Richard has ever handed out, and knowing Richard a little, I can believe that's true!"
Could this newfound brotherhood bring Virgin Galactic the SpaceX cred the company so desperately needs?
Listen to Hawking speak more to the partnership below:
---
Filed Under: Aerospace + defense
---