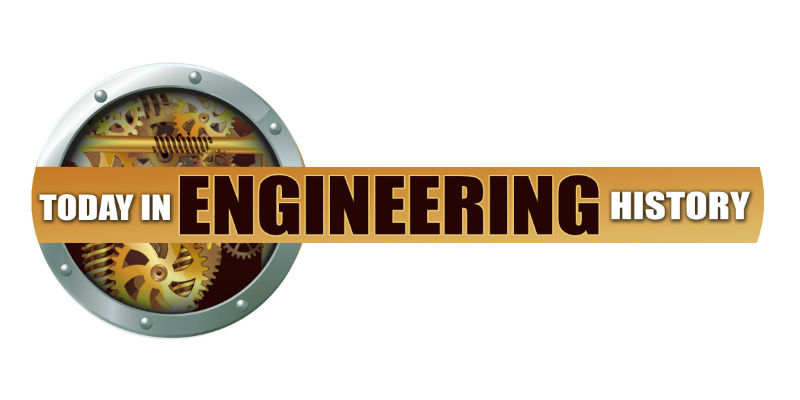 On this day in history, October 5, 1930, the British dirigible R101 crashed in Beauvais, France, killing 48 people. R101 was one of a pair of British rigid airships unveiled in 1929 as part of a government program to create civil airships capable of service on long routes to distant parts of the British Empire, including India, Australia, and Canada.
The dirigible was designed and constructed by an Air Ministry-appointed team, and was in competition with the government funded, but privately designed and built R100. According to the January 1930 issue of Popular Science, the R101 was the world's largest dirigible, with a gas capacity of 5 million cubic feet.
In 1926, construction of the R101 airship began at the Royal Airship Works at Cardington in Bedfordshire. The frames were built by Boulton and Paul in Norwich and transported to Bedfordshire for assembly.
Due to a failed attempt to design hydrogen-powered engines and various other design concepts, the project completion was delayed from 1927 to 1929. In addition, the airship was supposed to have a useful lift of 60 tons, but it ended up only being able to carry 35 tons. After a few trial flights, the engineers lengthened the ship to 777 feet, with an increased useful lift of just under 50 tons. She was also fitted with five heavy diesel engines made by William Beardmore and Co.
On October 4, 1930 at 6:24 p.m., the R101 departed the U.K. on its maiden overseas voyage for its intended destination of Karachi, India. Passengers included Lord Thomson, Secretary of State for Air, Sir Sefton Brancker, Director of Civil Aviation, and Squadron Leader William Palstra, RAAF air liaison officer (ALO) to the British Air Ministry.
While flying over Beauvais, France, the R101 encountered gusting winds that tore back the outer covering, exposing and rupturing the first gas bag. The airship then crashed into a hillside at only 13 mph, igniting the leaking hydrogen and engulfing the entire vessel. Forty-eight of the 54 passengers died.
The immediate cause of the crash was the deterioration of defective fabric covering the R101's bow, but the ship was also overweight, poorly designed, and insufficiently tested.
---
Filed Under: Aerospace + defense
---