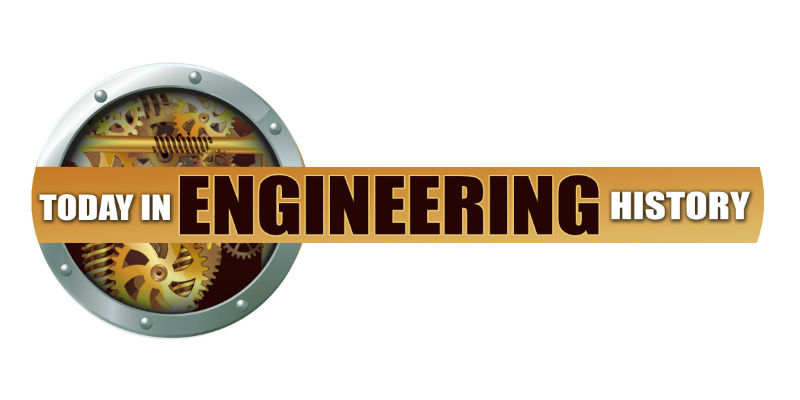 On this day in history, November 2, 1947, the Hughes H-4 Hercules aircraft (also known as the "Spruce Goose") took off on its maiden and only flight. The prototype heavy strategic airlift military transport aircraft was designed and constructed by the Hughes Aircraft Company, and was meant to be used for transatlantic flight transport during World War II, but it was not finished in time.
After the U.S. entered into World War II in 1941, the U.S. government commissioned the Hughes Aircraft Company to construct a monstrous flying boat capable of carrying men and materials across the Atlantic Ocean. The concept was originally imagined by the industrialist Henry Kaiser, but he dropped out of the project early, leaving Hughes and his team to finish the project.
Due to wartime restrictions on the use of metals, Hughes decided to build the aircraft out of wood laminated with plastic and covered with fabric. Despite the fact that the aircraft was made mostly out of birch, the press insisted on calling it the "Spruce Goose." The large wooden aircraft was designed with a wingspan longer than a football field, and it was planned to carry 750 men into battle.
The "Spruce Goose" cost approximately $23 million to build, and it took so long that the war had ended by its completion in 1946. The finished aircraft had a single hull, eight radial engines, a single vertical tail, fixed wingtip floats, and full cantilever wing and tail surfaces. Its hull included a flight deck for the operating crew and a large cargo hold, while a circular stairway connected the two compartments. Fuel bays, separated by watertight bulkheads, were positioned below the cargo hold.
Unfortunately for Hughes, the H-4 Hercules had many detractors, and he was eventually called to testify before the Senate War Investigating Committee in 1947 over the use of government funds for the aircraft. On August 6, 1947, Hughes testified:
The Hercules was a monumental undertaking. It is the largest aircraft ever built. It is over five stories tall with a wingspan longer than a football field. That's more than a city block. Now, I put the sweat of my life into this thing. I have my reputation all rolled up in it and I have stated several times that if it's a failure, I'll probably leave this country and never come back. And I mean it.
Finally, on November 2, 1947, Hughes and a small engineering crew fired up the engines for taxi tests. He lifted the large aircraft 70 feet off the surface of Long Beach Harbor in California and flew it for one mile, for less than a minute.
The H-4 Hercules was never flown again. Hughes made sure that the aircraft was continually maintained and kept in flight-ready condition until his death in 1976. Today the "Spruce Goose" is housed at the Evergreen Aviation Museum in McMinnville, Oregon.
---
Filed Under: Aerospace + defense
---